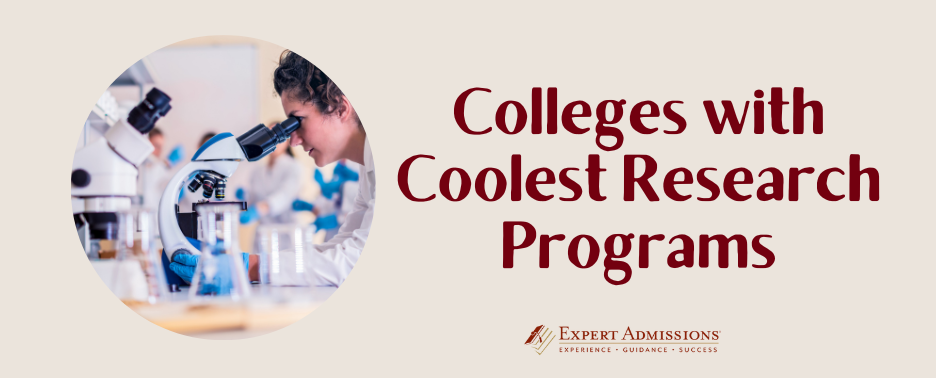 Whether you're into the humanities, STEM fields, engineering, or another academic discipline altogether, chances are you've wondered about research you can take on as part of your undergraduate education. Research opportunities are becoming increasingly common as part of colleges' curricula, with many universities housing world-class research facilities that offer students a chance to be part of projects that make a big impact in their chosen field. Completing an independent study or working with faculty members and peers as part of a research team are also avenues that colleges and universities make available to students. If you're finding yourself curious about diving into hands-on research as an undergraduate, here are some of the coolest university research labs and programs in the country.
The University of Michigan's Solar Car Team
Founded in 1989, the University of Michigan's Solar Car Team–a project housed within U-M's Engineering school–brings 50 to 100 students together to build a solar-run car. Although the team is primarily composed of engineering students, students from any academic discipline can join, including students from the Ross School of Business, the Stamps School of Art & Design, or the College of Literature, Arts & Sciences. The team builds a solar car on a two-year cycle, with members having the option to earn school credit for participating through U-M's UROP (Undergraduate Research Opportunities Program). A group of about 20 members from the Solar Car Team brings the team's sleek, bullet-shaped car to both the North American Solar Challenge (NASC) and the World Solar Challenge (WSC) competitions each cycle. The team has won first place in the NASC nine times and in the WSC six times, making it the most successful solar car project in the world.
MIT's Abdul Latif Jameel Poverty Action Lab
Headquartered at MIT's Economics department, The Abdul Latif Jameel Poverty Action Lab (or J-PAL) has worked since 2003 researching innovations to understand and reduce global poverty. Researchers at the center use randomized impact evaluations to learn about the ways that economic conditions and social policy decisions affect poverty rates around the world. J-PAL has five regional offices in addition to its MIT office, at universities in India, Chile, France, South Africa and Indonesia. Aspiring development economists in MIT's undergraduate schools can participate in J-PAL through the UROP program, where they can work alongside professors analyzing data. Research positions for undergraduates are available during the school year, over the summer, or during MIT's Independent Activities Period, a four-week period in January when students can work on independent projects. J-PAL's work has made a huge impact globally; the lab has carried out over 1,000 evaluations in 58 countries. The programs that J-PAL has shown to be successful have positively impacted over 300 million people worldwide.
UT Austin's Frontier Research and Training in Astronomy
UT Austin's Astronomy department is highly regarded, due in part to the presence of its McDonald Observatory, itself a world-class research center for the study of fields like spectroscopy, theoretical astronomy and dark energy. The university's Frontier Research and Training in Astronomy program brings together the resources of the McDonald Observatory and the Texas Advanced Computing Center with UT Austin's Astronomy department and its College of Natural Sciences. Undergraduates who join this competitive program work with faculty supervisors and mentors in a range of cutting-edge research fields, such as stellar astrophysics, galaxy evolution, and planetary systems science, to name a few. Professional development opportunities are also a key part of the program, with members participating in conferences and symposia and receiving support entering STEM careers.
Stanford University's Freeman Spogli Institute for International Studies
Undergraduates at Stanford who are keen on getting hands-on experience with international affairs can get involved with the college's Freeman Spogli Institute for International Studies (FSI). The Institute hosts a program called Global Opportunities and Enrichment for Students (GOES) that provides several avenues for students to carry out research both on-campus and abroad, such as faculty-mentored research projects and internships in the field collecting and analyzing data. Students from any department at Stanford can apply for a Global Policy Internship through FSI GOES and work in one of the programs' partner international policy or international affairs organizations, such as the World Justice Project in Washington, D.C. or the United Nations Educational, Scientific and Cultural Organization (UNESCO) in Paris.
Georgia Tech's Center for Study of Women, Science and Technology:
The importance of supporting women in STEM fields is becoming more widely recognized, and Georgia Tech's Center for the Study of Women, Science and Technology (WST) is on the forefront of this critical intersection. Through this program, Georgia Tech undergraduates can apply for funding and receive focused faculty mentorship to pursue projects related to women, science and technology. The WST center hosts an annual lecture series featuring women at the top of various STEM fields, and is also home to the WST Learning Community, an application-based program that offers events and numerous research partnerships–these include partnerships with Georgia Tech's School of Modern Languages, School of Public Policy, and Science Fiction Lab.
Carnegie Mellon University's Dietrich College Research Training Program
Humanities and social sciences students at Carnegie Mellon University who are eager to engage in research can join a focused cohort with the Dietrich College Research Training Program. The program, which takes the form of a one-semester apprenticeship with a faculty mentor, gives students the opportunity to work closely with that faculty member assisting them with research projects in fields such as modern languages, philosophy, history, psychology and social and decision sciences. Exciting points of focus include topics like Asian American Histories: Chinatowns, Voting Rights in the United States, and Using the Tools of Big Data to Understand Recovery from Brain Injury.
Participating in research gives students a real taste of the kind of work done by professionals in their chosen fields. In many cases, a research experience can be the stepping stone to a career, and connect a student to a network of peers who will impact their lives for years to come. Whether you're excited about travel, digging into data analysis, or nerding out with people who share your passions, research is a great way to gain experience while in college.