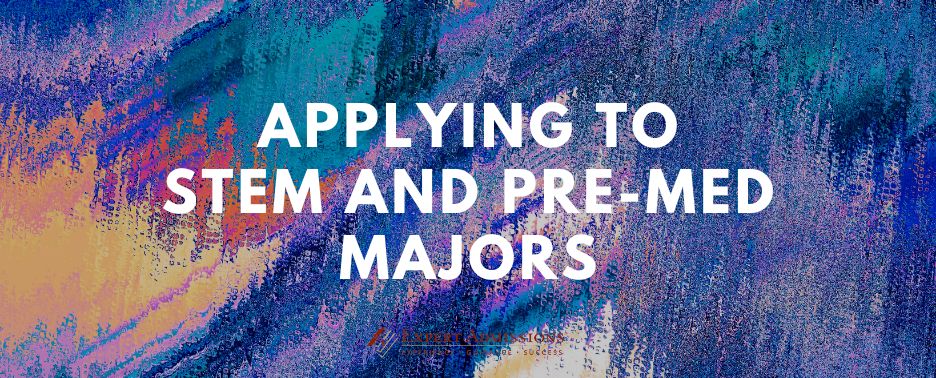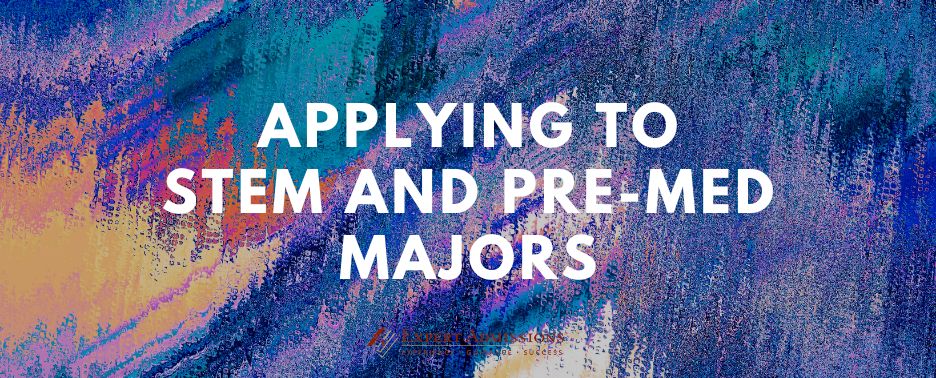 If you're a high school student who's passionate about a STEM subject or considering a career in medicine, you might be thinking about applying to college pre-med or STEM programs in the not-so-distant future. Here are some things to keep in mind as you start off on your path toward applying to study in one of these challenging, dynamic fields.
Start with your high school courses–and grades. While in high school, take the most rigorous math and science courses available at your school, and get the best grades you can in those courses. Good grades in your chosen STEM field are a prerequisite for admission to college STEM programs.
Once you've discovered which STEM or pre-med subject is most exciting for you, seek out extracurricular activities in that field. These could take the form of a STEM internship, summer program at a university, getting involved in a club at school, or shadowing a professional.
Love the idea of using biomolecular science to cure illnesses? Look for a medical internship at a research university. Crazy about mechanical engineering? Find a summer engineering program that will give you hands-on experience. Want to share your enthusiasm for math with your peers? Team up and join a math competition.
Participating in activities related to your favorite STEM field while in high school is a good idea for several reasons. Research and other hands-on experiences will show colleges that you have knowledge of your chosen field that goes beyond the academic, and that it's something you're willing to devote serious time and energy to.
It will also most likely provide you with ideas for your college application essays. You may even meet mentors who can serve as a resource for you and write you letters of recommendation! And perhaps most importantly, it will help you start to determine which field or subfields you might want to pursue in college.
Standardized tests are another important consideration for those aiming to go into STEM or pre-med fields. If you're applying to STEM programs, your score on the math section of the SAT (or the math/science section of the ACT) will carry more weight. You'll want to make sure you can submit the strongest possible scores on those tests. If you happen to be an exceptional math student, consider taking the AMC test or AIME test as well.
When it comes time to build your college list, it really pays to do your research. Look at a wide range of schools and look for programs that really correspond with your interests–the more specific, the better.
Find out what hands-on research opportunities or field opportunities are available to undergraduates at the colleges you're interested in. If you can effectively speak to how those opportunities would be a great fit for you, admissions officers will be better able to picture you in the program.
Many universities have separate schools for subjects like engineering and computer science. If you're interested in applying to a college with a separate school for your chosen subject, make sure you understand the admissions requirements, which may differ from one school to another, even within the same university.
Along those lines, many universities also have multiple colleges within them that offer STEM majors (for example, Cornell's College of Arts and Sciences and College of Agriculture and Life Sciences both offer programs in STEM fields). Research these different schools and determine which one would be the best fit for you.
Think about other distinctions within the same field, too. Consider, for example, the difference between a Bachelor of Arts (B.A.) and a Bachelor of Science (B.S.) in computer science–and research which would be better for you at a given school.
When building your college list, keep in mind that STEM and pre-med programs are more competitive–often much more so–than other programs at the same college. For that reason, when you're putting together your list, go for range and depth. Look for programs in unexpected places, with a focus on finding programs that will really nurture your passion. Keep in mind that you will probably have a great experience wherever you go!