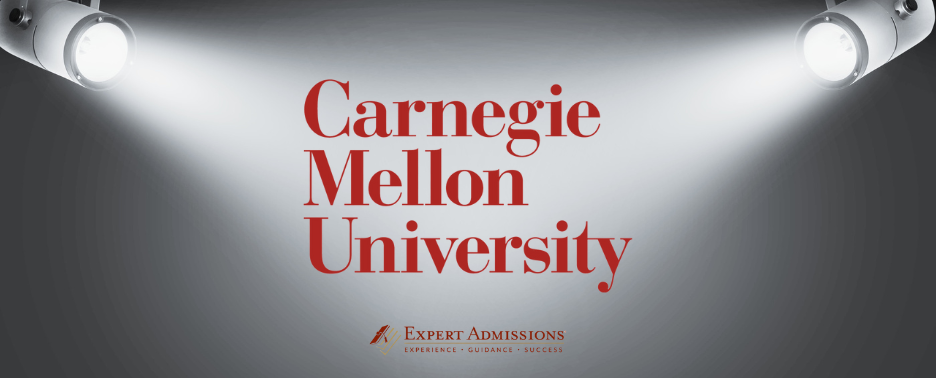 About Carnegie Mellon University
Location: Pittsburgh, PA
Undergraduate Population: 7,509
Most Popular Majors: Computer Science, Electrical and Computer Engineering, Business Administration, Mechanical Engineering, Drama
Demographics:
Asian/Asian American 31.6%
White 20.7%
Latinx 9.8%
Multiracial 4.8%
Black/African American 3.8%
Native American less than 1%
History:
In 1900, industrialist Andrew Carnegie founded the Carnegie Technical Schools for the children of Pittsburgh's working class population. In 1912, the institution changed its name to Carnegie Institute of Technology (CIT) and began offering four-year degrees. The Mellon Institute of Industrial Research, on the other hand, was founded in 1913 by banker and industrialist brothers Andrew and Richard B. Mellon in honor of their father, Thomas Mellon. It started out as a research organization that performed contract work for the US government. Although initially established as a department within the University of Pittsburgh, in 1927, the Mellon Institute was incorporated as an independent nonprofit.
Carnegie Mellon University was formed by the merger of the Carnegie Institute of Technology and the Mellon Institute in 1967. In 1973, the Margaret Morrison Carnegie School for Women, which was previously a separate women's institution, partnered with Carnegie Mellon, merging its academic programs with the rest of the university.
The campus was designed by Henry Hornbostel using a modified version of the Jefferson plan, used to create the University of Virginia. Built in the 1950s, Skibo Hall, the student center, was at the heart of student life for its first few decades. CMU's original Skibo Hall was replaced by the University Center in 1996. Now known as the Cohon University Center, it features conference spaces and meeting rooms, a studio theater, a state-of-the-art fitness center, multiple dining locations, and plenty of gathering and study space. Today, Carnegie Mellon offers 80 majors and over 90 minors across its six undergraduate colleges.
Notable Carnegie Mellon University alumni include visual artist and film director Andy Warhol, Nobel prize winning mathematician John Forbes Nash, Tony and Grammy Award-winning Broadway performer Leslie Odom Jr., Polish-American chemist and inventor of Kevlar Stephanie Kwolek, and actor, singer, writer, and director Billy Porter.
Traditions:
Carnegie Mellon's kilt-wearing student marching band—the self-named "Band Without Pants"—has entertained home football games with songs, chants, and cheers since 1922.
The unofficial university billboard, known as the Fence, is painted between midnight and sunrise by students who then stand guard as long as they want their message to stay.
Carnegie Mellon's oldest tradition, the Spring Carnival, dates back to 1920. It features three days of amusement park rides, games, food trucks, and buggy races.
Noteworthy Features:
Carnegie Mellon has six colleges for undergraduates: College of Fine Arts, the Dietrich College of Humanities and Social Sciences, the College of Engineering, the Mellon College of Science, the School of Computer Science, and the Tepper School of Business.
The Integrative Design, Arts, and Technology network connects the sciences and the arts at Carnegie Mellon. The network offers interdisciplinary minors like game design, animation and special effects, and innovation and entrepreneurship.
To combat the stressful academic environment, every day includes a designated "meeting-free" time in the middle of the day when there are no classes, allowing students time to catch up on studies or participate in activities.
Admissions Profile
Average GPA: 3.9
Test Scores (mid-50% range): 1460-1560 SAT/33-35 ACT
Admit Rate: 11.3%
Test-optional? Yes
Offers Early Admissions? Yes—Early Decision I and II
Supplemental Essays
Carnegie Mellon's Required Essay Prompts:
Most students choose their intended major or area of study based on a passion or inspiration that's developed over time – what passion or inspiration led you to choose this area of study? (300 words)
To make sure your essay aligns with the school's offerings, log on to Carnegie Mellon's website. Take some time to look at the major and school within Carnegie Mellon you're interested in, and then write a response that shows what you love about that particular subject. Use the 300 words to not just talk about what led you to choose your major, but how your interest has developed over time and how you hope to continue pursuing the subject at Carnegie Mellon.
Consider your application as a whole. What do you personally want to emphasize about your application for the admission committee's consideration? Highlight something that's important to you or something you haven't had a chance to share. Tell us, don't show us (no websites please). (300 words)
To start brainstorming this essay, ask yourself the following questions:
Is there a unique part of you that you haven't been able to talk about in other parts of your application?
Have you started any initiatives or clubs that you'd like to highlight?
How do you spend your free time?
What has been your biggest inspiration?
What haven't you covered yet in your Common App essay or Activities list?
Choose a topic that will help distinguish you from other applicants and make you a memorable candidate. Remember to keep the focus on you. Highlight a part of you that matters, elaborate on your goals and interests, and convey through your essay why you would be a valuable addition to the Carnegie Mellon community.
Many students pursue college for a specific degree, career opportunity or personal goal. Whichever it may be, learning will be critical to achieve your ultimate goal. As you think ahead to the process of learning during your college years, how will you define a successful college experience? (300 words) 
Before you start this essay, look up Carnegie Mellon's mission statement. Consider why you're a good fit for the college. Using any of the core values that resonate with you, elaborate on how you hope to grow and what you hope to achieve in the next four years. You may consider both academic and career aspirations, as well as your goals for personal growth. Make sure it's clear how Carnegie Mellon can help support you in that vision.
For more tips on common supplemental essay prompts, see our blog post here.