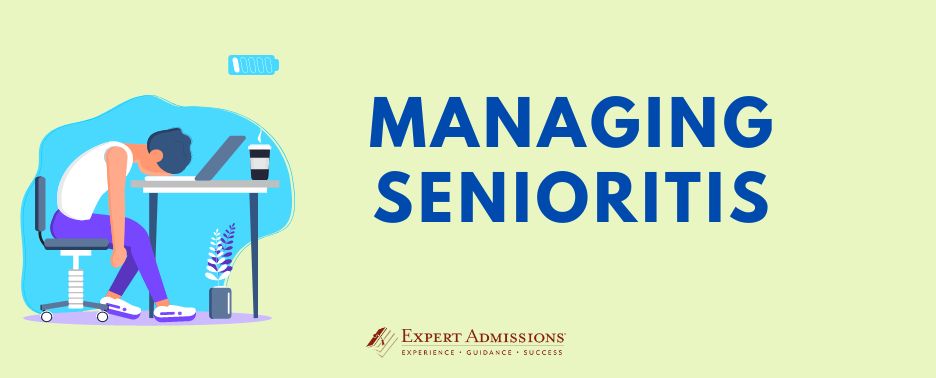 "Senioritis" — that all-too-common decline in motivation during senior year of high school — may not be a real disease, but it can have serious consequences.
Like an illness, senioritis is contagious. After your college applications have been submitted, you may notice your friends starting to let their focus on schoolwork slide, and you may be tempted to join them.
However, you can combat this temptation and make sure all the hard work you've done in high school and for your college applications pays off. Read on for more on why you should avoid senioritis and some pointers on how to stay motivated.
If you've been admitted to one or more colleges, it may seem that your academic performance no longer matters. Many students are already aware that the colleges you've applied to will want to see midterm grade reports, but not everyone realizes that even after you enroll, you'll need to send your end-of-year transcripts.
It's important to keep up your GPA and show your college that you can maintain a strong academic performance. Although it's rare, acceptances can be rescinded (or you can start your first year of college on academic probation) if your grades drop significantly. You definitely don't want to risk that happening to you!
If you've been deferred or waitlisted at your top-choice school, you have very good reason to avoid senioritis. You'll want to be able to send a letter of continued interest (LOCI) to the school that includes a strong academic report, demonstrating to the school that you're serious about your studies.
Staying engaged with your extracurricular activities and having new accomplishments to share will also enhance your LOCI. You want to be able to communicate to your top-choice school that you're the kind of student they're looking for, and in order to do that, you have to walk the walk!
It's also important to avoid any situations that would lead to disciplinary action in your senior year. That means no cutting class, academic dishonesty, or anything else that could lead to a suspension or academic probation, which will show up on your transcript.
Remember, too, that things you do online can have far-reaching consequences; avoid posting or participating in anything online that will get you in trouble.
Okay, so you know that senioritis is bad, but what can you do to prevent or overcome it?
If you're reading this before your senior year, you have an opportunity to prevent senioritis by making sure you're taking courses that really excite you your senior year. You'll be less likely to slide into a slump if your classes are fun and meaningful to you; to the extent that you can, choose your senior year classes with this in mind.
If you're already a senior and you feel your motivation slipping, reach out. Talk to a guidance counselor or someone you trust about what you're experiencing. Sometimes simply asking for accountability in sticking to your commitments is all it takes.
Also, keep in mind that self-care is a big part of being organized and motivated. Planning regular downtime to relax with friends, family, or solo goes a long way to preventing burnout during this last stretch of high school.
One thing's for sure: when you get to college, you'll have less accountability for your academic performance. You're going to want to feel like you're at the top of your intellectual game when you start college classes, and you can think of this time as training for that next exciting challenge.
Above all, take pride in what you do. Do a stellar job in and out of school your senior year, and you'll arrive at your college campus feeling pumped.