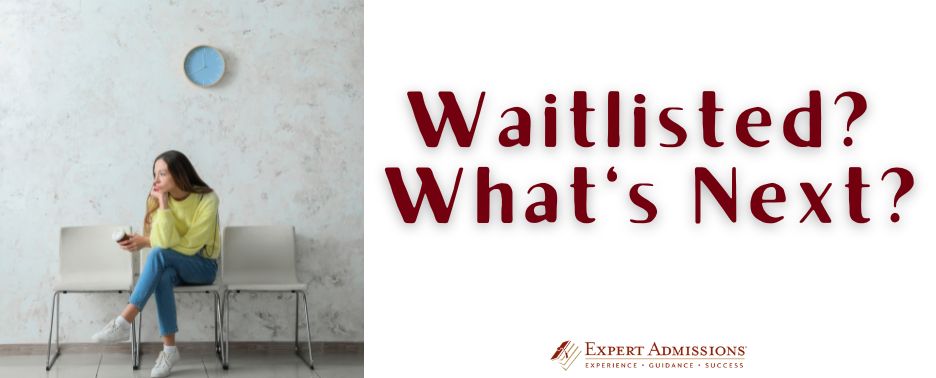 You've waited so long, hoping for a "yes," mentally preparing for a "no," and instead you got… maybe? Getting put on a college waitlist can be hard, but you still have control over how you proceed. If you've been waitlisted, here's what you need to know and what you should do next.
How Do Waitlists Work?
Every college has its own policy, but the basic process is the same. When admitted students decline enrollment, spots open up in the incoming class, and students are admitted off the waitlist. How many students are admitted off the waitlist varies considerably from one school to another and even from year to year.
Once the waitlist is created, there's also variation in how colleges decide to admit waitlisted students. Some colleges will rank students on the waitlist and then admit them in order of rank. Others don't rank at all, and instead make decisions on the waitlist based on how to achieve a balanced first-year class in terms of factors like intended major. It's perfectly ok to ask admissions officers how the waitlist is managed and what you might do to increase your chances of admission.
But before you pick up the phone or write an email, read the waitlist offer letter carefully! The letter will include specific instructions about how to accept the waitlist offer and may state a policy about submitting new materials for consideration. Some colleges will allow waitlisted students to submit additional recommendations or a letter of continued interest, while others will ask explicitly that no additional materials be sent. If you send new information to a school that has asked you not to, you could even hurt your chances of being admitted.
What Do I Do Now?
Ask yourself if you want to wait.
Compare the school that's put you on the waitlist to schools that have admitted you. If it wasn't your first choice anyway, there may be no need to hold out for a decision. If you feel strongly that it's the best school for you, it might be worth the continued uncertainty.
Accept your spot at a school that has admitted you.
When students are admitted during the regular decision cycle, they have until May 1 to decide whether they'll attend. If you don't submit an enrollment deposit somewhere by May 1, you might end up with nowhere to go! Carefully review your acceptances and determine which of those schools is the best fit for you. Try to be enthusiastic about the schools that accepted you. You applied there for a reason, so get excited!
Confirm your continued interest.
If you do want to keep your spot on the waitlist, it's important to let the college know. There will be an official procedure for doing so, explained in the waitlist offer letter. Make sure you follow that procedure! If a college allows you to send additional materials, you should strongly consider sending a letter of continued interest.
What's a Letter of Continued Interest? 
A letter of continued interest lets colleges know that you're committed to attending if you're admitted and updates them on any important achievements or circumstances since you submitted your original application. Below are some quick tips for writing your letter, and you can find a more in-depth guide here.
If the school that waitlisted you is your first choice and you would definitely attend if admitted, you should say so in your letter. It can be reassuring to colleges to know that they're making offers to waitlisted students who are very likely to accept.
Give them new information. If there's anything that can bolster confidence in your application, let them know. This might be an improvement in your grades, an award you won, a new project you're working on, or something exciting you did in one of your extracurricular activities.
Keep it brief. Your letter should only be about half a page long and definitely no more than a full page.
Don't be repetitive. It can be a good idea to reiterate why you believe a particular school is a good fit for you, but again, keep it brief. If you already wrote a supplemental essay about why you want to attend, you don't need to repeat that information in the letter of continued interest.
Address the letter appropriately. Your waitlist offer letter may tell you where and to whom you should send a letter of continued interest. If you're not sure where to send it, check the admissions website or call and ask the admissions office so you can be sure your letter gets to the right person.
When Will I Know?
May 1st is the date by which students are required to make their initial enrollment decisions and submit enrollment deposits. That means that you will probably have to wait until after May 1st to see any movement on the waitlist.
Even with the uncertainty of being put on the waitlist, you have control over the next steps you take.  If you follow our advice, you'll feel better knowing you did all you could, and you'll have the security of being enrolled at a college you chose.