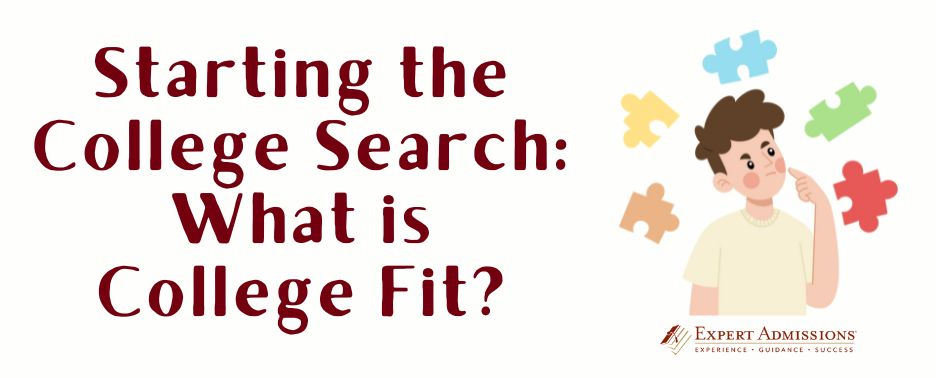 When it comes to the college search, you might feel like you're getting mixed messages. College counselors will talk a lot about college fit, and there are even online quizzes that claim to help you find your "best fit" college. At the same time, there are probably people telling you that you can get a great education anywhere if you just apply yourself.
While a wide variety of schools offer the opportunity for a great education, you will get the most out of a college that fits your needs and interests. College fit is about feeling supported in your academic, extracurricular, and career interests as well as within the community.
Taking college fit seriously is important for so many reasons. In terms of personal development, considering fit involves a lot of introspection. You'll learn more about yourself and the kind of environment in which you learn best. Practically speaking, if you don't think about fit going into the application process, your college list may not include the schools where you'll be happiest and most successful.
The college you choose will be your home for four years, so it's important to know what environment suits you best and how to find the schools with that environment. Finding the right college fit may seem like a daunting task, but it gets easier to research colleges once you've researched yourself.
Researching Yourself. This isn't always straightforward at first. There are no guidebooks that rank your values, learning style, social style, and academic interests. You'll have to rank them yourself with a bit of introspection. Before you start putting together your college list, ask yourself some preliminary questions, like:
What are you like in the classroom?
What do you like best about your friends?
What activities are you involved in?
What are your most important values?
What communities are you a part of?
What do you do just for fun?
Do you have strong religious or political beliefs?
Are you already focused on a future career?
Researching Colleges. Now that you have some idea of what makes you happy, you can find the schools that will help you thrive. College guidebooks can be a helpful place to start. They'll give you a sense of a school's academic range and list some key features. But to really find the right fit, you'll want to do your own research. This might include taking a tour (virtually or in person), looking up clubs and courses you might be interested in, and reaching out to current students for candid opinions. Take the questions you asked about yourself and use them to generate questions about the colleges you're researching, questions like:
What majors look most appealing at this college?
What's the academic vibe of the student body?
What are students like outside the classroom?
Are there clubs or facilities that support your extracurricular interests?
Are there community groups that support your beliefs or values?
What are the opportunities for research/internships/career counseling?
Ideally, every college that makes your final list should be one you're excited to attend! When it comes time to apply, your applications will be stronger because you can articulate why these schools are a good fit. But more importantly, whether it's a reach or safer school, if you know it's a good fit, you'll get a great education and grow in ways that are important to you.