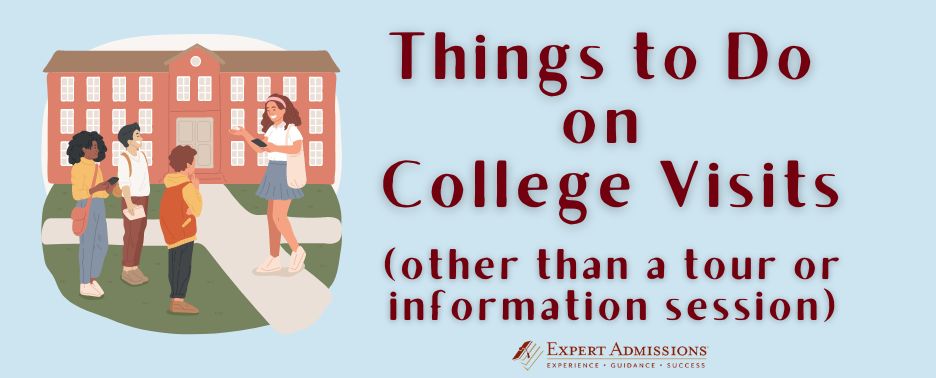 Pretty much every college you visit is going to offer a tour and information session. And though they do offer a lot of helpful information, after a while, they can start to sound pretty similar. Sometimes, in order to get a more distinct understanding of each school, you need to step outside the curated tours and info sessions. Here are a few suggestions.
Attend a class. Some colleges offer visiting students the opportunity to sit in on a class. This is a great way to see students and professors in action and get a taste of academics at the college.
Eat lunch in the dining hall. Find out where students like to gather for lunch and then eat there! Students are often most in their element at mealtimes, making the dining hall an ideal place to soak in the atmosphere and people watch. The Admissions Office might even be able to give you a meal pass.
Go to an on-campus event. Colleges can have hundreds of student groups, and they're always planning things. Find out if there's an art show, play, musical performance, basketball game, or other event that interests you and check it out!
Get off campus. Explore the area off campus to get a sense of what the town or neighborhood is like.
Take an "unofficial" tour. If you have a friend, relative, or friend of a friend who goes to the school, ask them to show you around. Your friend will be able to tell you what it's "really" like to be a student there.
Spend the night. Some colleges will only allow high school seniors or admitted students to spend the night. However, it's worth asking because spending the night on campus can provide some great insight into everyday life at a school.  Or, if you know a current student, arrange an overnight visit on your own.
Remember, tours and information sessions are helpful and informative, but they may not always give you a strong sense of the personality or distinctiveness of a school. Going beyond the tour and information session can help you more clearly differentiate between schools.