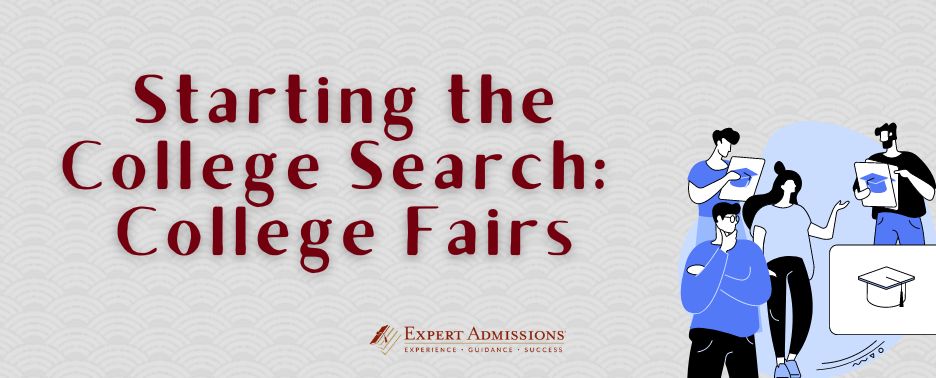 College fairs are a great resource for students at all stages of the college application process. For high school seniors, they're a convenient way to meet admissions officers at schools you're interested in and have your pressing questions answered in person. In your junior year, they're a great way for you to learn about several schools all at once.
Fortunately, many high schools or school districts host their own college fairs. Ask your school counselor about any upcoming college fairs and see if they have a list of schools that will be attending so you can arrive prepared.
If your high school doesn't have a college fair, or if you want access to a larger group of schools, you could also check out the National Association for College Admissions Counseling (NACAC) Spring College Fairs. NACAC offers numerous college fairs around the country throughout the fall and spring. Typically, national college fairs are huge, often with hundreds of colleges and thousands of students and parents visiting. But since the start of the pandemic, NACAC has started offering both virtual and in-person college fairs. NACAC fairs provide resources that many smaller college fairs cannot, like workshops and presentations on admissions and financial aid.
The Colleges That Change Lives (CTCL) consortium is also hosting in-person college fairs in 18 cities between March and August. CTCL is an organization of 40 small colleges that offer particularly unique, engaging, and transformative college experiences.
What if there isn't a national college fair nearby and your school doesn't host a fair? Your counselor may know of some college fairs organized locally by city or region. You can also reach out to the colleges you are most interested in to find out if they are going to any college fairs in your area.
So, how should you behave at a college fair?  Follow these suggestions and you'll do just fine.
1)   Look presentable!  No need to dress up, but you should definitely avoid showing up in your gym clothes. Remember, when a fair is at your school, you are representing your school. It's best to leave a positive impression.
2)   Do your research.  If you're planning to see a particular college, do some preliminary research beforehand so you don't end up asking questions you could have easily answered on your own through a quick scan of their website. Some examples of questions to avoid: Do you offer _____ major? What is the middle 50% range of your SAT or ACT scores? Where is your school located? What are your application deadlines? Admissions representatives prefer questions that get more at the substance and character of the school than their Frequently Asked Questions.
3)   This is not an interview.  A college fair is not your opportunity to chat with your favorite college for 30 minutes while a line of students builds up behind you. You'll want to come up to the table, introduce yourself to the representative, ask your question (or two), pick up some materials, and move on.
4)   Have an open mind.  You may already have some specific colleges in mind – probably ones you and your parents, friends, and siblings have heard of. That's understandable, but we encourage you to be open-minded; you might find that your dream school is one you weren't as familiar with!
We know the spring can be a busy time, but we hope you will take the time to attend some college fairs and jumpstart your college search.