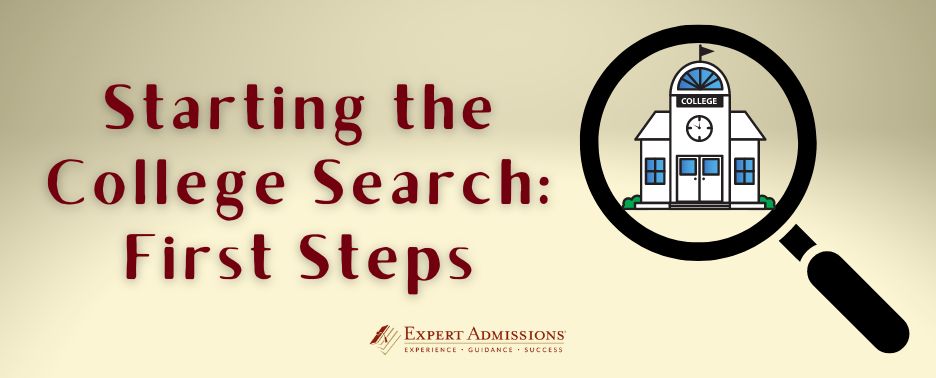 Spring semester of junior year is a great time to begin your college search if you haven't done so already. Follow our advice to help you get started!
1) Do some self-reflection. You want to find colleges that suit your academic, social, and personal needs and interests. In order to do this, you need to take some time to think about what those needs and interests really are. One way to begin is with some list-making, such as your favorite extracurricular activities, favorite subjects in school, top 10 ways you like to spend your free time, and places you would like to live.
2) Get some college guides. Our favorites are descriptive college guides that provide narrative descriptions of each college. These tend to provide a more comprehensive understanding of each college than traditional college guides. The Fiske Guide to Colleges is a good place to start.
3) Make an appointment with your college counselor. You should make an appointment with your school college counselor or guidance counselor to begin talking about colleges. Your school might have a survey or intake form for you to fill out that will help narrow down your college options. Your school counselor is also a good sounding board for your initial thoughts and ideas.
5) Find out if colleges are coming to visit you. Many colleges send admissions counselors travel around the country for spring recruitment. If there are specific colleges you are interested in, you can check on their websites or call them to find out if they'll be in your area in the spring. If they're planning to visit your school, be sure to ask your college counselor about the proper procedure to sign up.
6) Visit Virtually. With so many colleges and universities offering virtual campus tours and increased access to current students and admissions officers online, it's easier than ever to start the college search at home. Colleges are also on Instagram, so consider following the accounts of schools you may be interested in.
7) Think ahead to spring break. We recommend planning to visit colleges during your spring break. You'll have a full week off, which should allow you to schedule several visits. After doing the work to identify some colleges you're interested in, ask your parents and college counselor for some help in planning an itinerary. Some campuses may still be instituting pandemic protocols, so be sure to visit each college's website or call their offices to ask about possible visit options and how to sign up.
Remember, at this point you are just gathering information, not finalizing your college list. It's important to be open-minded and willing to consider places you haven't heard of. By starting to think about colleges now, doing some preliminary research, and visiting some schools, you'll be in good shape to narrow down your list in earnest by the time summer comes around.