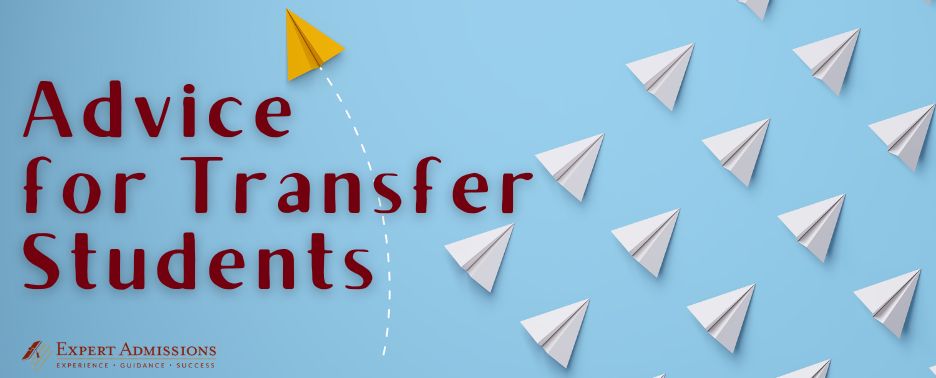 It's not uncommon for college students to find themselves wanting to transfer schools. Some find that their academic interests have changed since freshman year and want to attend an institution that's a better fit; others may want to change from a large research university to a liberal arts college with smaller class sizes. If you're a college student contemplating a transfer, there are strategic moves to be aware of as you're planning the switch.
Consider your courses. Say you've found, after a year at your current college, that you'd like to pursue a major that isn't offered at the school (or you'd like to attend a college that has a stronger program for that major). When deciding which courses to take at your current school, it's a good idea to enroll in courses that are closely related to your chosen major. That way, your transcripts will demonstrate a strong interest in that field of study.
Likewise, if you're transferring because you want to attend a more challenging program, choose courses at your current college that are on the challenging end of the spectrum (think writing intensive courses or in-depth lab courses in STEM fields for your general education requirements). As you did in high school, focus on doing your best in these courses. It's essential to have good grades on your transcript in courses aligned with your interests and goals.
Make connections with professors. Most colleges will require letters of recommendation from instructors at your current institution. These letters could be from anyone who's taught you and can speak to your abilities, from full-time professors to adjunct professors or graduate students. Make a point of getting to know some of your professors and forming a relationship with them. Be active in class discussions and meet with your professors in their office hours to discuss the course.
When you're choosing which professors to ask to write for you, choose those whose classes you did well in and with whom you feel a connection. It can also be a good idea to let your recommenders know what you're looking for in a new college experience — e.g., if you want to switch from a large public university to a small liberal arts college. That way they can speak to the qualities that might make you a particularly good fit for a different kind of institution.
Timing is everything. Most colleges will want transfer students to attend their institution for at least two years, even if they could technically finish in less time. However, having too little college credit — less than a year — can also be an unappealing prospect to a potential transfer school. Admissions committees want to see substantial evidence of how a student has performed in college. Depending on the school you're transferring to, there's a "sweet spot" between too little and too much college credit.
Find out what the optimum time is for the school you want to attend; you'll probably aim to transfer sometime after the end of your freshman year (at a minimum) or the end of your sophomore year (at a maximum). Another thing to keep in mind: the longer you're in college, the more weight transfer schools will put on your grades in college, as opposed to your high school transcripts.
Know where you're going. As you're planning the courses you'll take in advance of transferring, it's also important to inform yourself about the college you'd like to transfer to. Look into the academic programs offered and make a plan for what you'd like to study once you get there. Also look into extracurriculars and other offerings on campus and get a sense of what you'd like to participate in.
Just as it was when you applied to college out of high school, it's important to be able to really picture yourself at your new college. Having this information under your belt will help you write a strong transfer application essay — a crucial element in any application package.
While transferring can seem like a daunting task, keep in mind that many colleges want transfer students and set aside resources for this exact group. Move forward with confidence knowing that you've already successfully completed one college application process; you can do this!