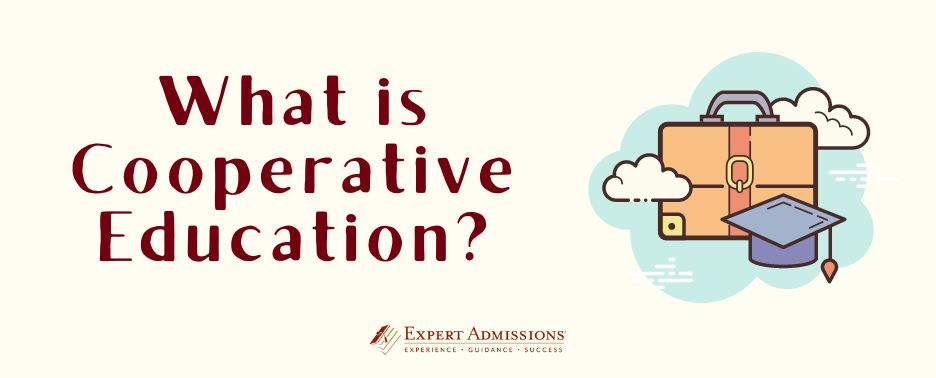 The concept of "learning by doing" is both proven and familiar, and often comes up in the context of college education. Each year, countless college students seek practical experience through internships or independent studies in the fields they're studying, aiming for hands-on skills as they head toward their future careers.
Cooperative education programs, housed within a college or university, take the idea of experiential learning to the next level. These programs (known as co-ops for short) offer students the opportunity to earn college credit by working full-time within their chosen field.
Co-op programs are often available after students have completed a good amount of coursework and found their focus. Students can apply what they've learned in the classroom in their work for a company, while refining their real-world knowledge and making valuable connections.
Unlike internships, co-op programs offer full-time paid work. Co-op programs range from a single semester to a full year or longer, with the student working around 40 hours a week at the entry level. Different colleges have different models for cooperative education; here are some examples of how colleges approach co-ops:
Drexel University's well-known co-op program began in 1919 and is one of the oldest in the country. The program offers students work opportunities ranging from nonprofits to Fortune 500 companies located in the US and in 30 other countries.
Students have several options for co-op education at Drexel, including a plan that lets them complete two different co-op jobs and still graduate in four years. Co-op participants report excellent outcomes from Drexel's program; for example, 44.9% of them report receiving a full-time job offer from a former co-op employer after graduation.
Northeastern University also boasts an extensive and highly successful co-op program, offering work experience in the US and in countries like New Zealand, Bali and Peru. Students enrolled in the co-op program alternate between semesters of coursework and semesters on the job, typically starting in the second semester of sophomore year.
Before beginning work, Northeastern students take a required co-op prep course. At the conclusion of each co-op semester, students complete a reflection on their work experience. This could take the form of a presentation, participation in a professional conference, or written assessment of their experience.
Cornell's Engineering Co-op Education Experience is available to undergraduates at Cornell who have declared an Engineering major and completed at least two semesters of coursework. Students take only one semester off to work full-time, and complete assignments related to the job to submit to their advisors. Options are available for completing the co-op program over the summer (therefore staying within the four-year timeframe for graduation).
The University of Cincinnati, the first college in the US to offer cooperative education, offers several different co-op models for students with various learning styles. Students can participate in a co-op job part-time and still take classes while working. They can also gain experience related to their major while working on a single 5-40 hour "gig" project.
The University of Cincinnati requires participation in a traditional full-time co-op for its College of Engineering and Applied Science, College of Design, Architecture, Art and Planning, and its School of Information Technology.
Students who participate in co-op education will likely graduate with some well-rounded educational experience having worked in their field, and may have better job prospects as a result. Certainly, co-ops aren't the only way to gain valuable work experience while in college; internship programs and other lower-commitment opportunities are definitely great options.
Also, depending on factors like academic major and personal preference, lots of students will benefit from spending all four years of their college education doing coursework. If you're looking for hands-on experience as a way to master your field, co-op education could be just the ticket.