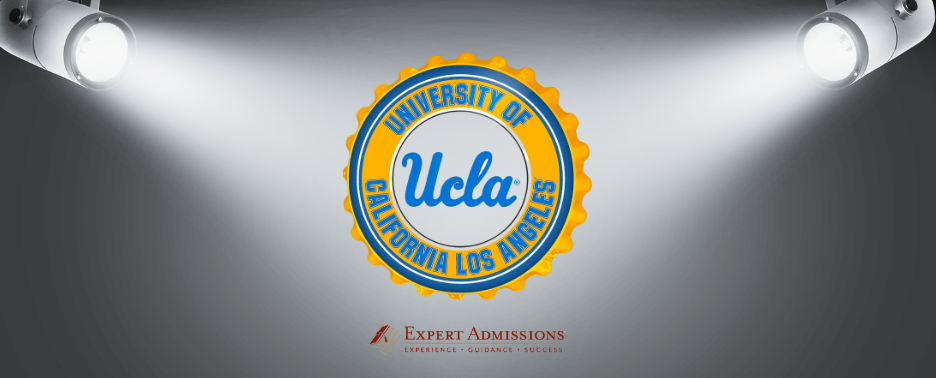 About University of California Los Angeles
Location: Los Angeles, CA
Undergraduate Population: 32,423
Most Popular Majors: Sociology, Engineering, Biological Sciences, Political Science, Psychology
Motto: Fiat lux ("Let there be light")
Demographics:
Asian/Asian American 29.3%
White 25.6%
Latinx 22.2%
Multiracial 7%
Black/African American 3.3%
Native American less than 1%
History:
In March 1881, upon the request of state senator Reginaldo Francisco del Valle, the California State Legislature authorized the establishment of a southern branch of the California State Normal School (which is now San José State University) in downtown Los Angeles. The school would train teachers for the growing population of Southern California. In 1917, Edward Augustus Dickson, member of the University of California governing board the UC Regents, and Ernest Carroll Moore, Director of the Normal School, began to lobby the State Legislature to allow the school to become the second University of California campus, after UC Berkeley.
On May 23, 1919, Governor William D. Stephens signed an assembly bill which acquired the land the school was on and transformed the Los Angeles Normal School into the Southern Branch of the University of California. On February 1, 1927, the UC Regents renamed the Southern Branch the University of California Los Angeles.
The original four buildings during foundation were the College Library (now Powell Library), Royce Hall, the Physics-Biology Building (which became the Humanities Building and is now the Renee and David Kaplan Hall), and the Chemistry Building (now Haines Hall). The first undergraduate classes on the new campus were held in 1929 with 5,500 students.
Over the 20th century, UCLA students built a reputation for their activism. In 1995, 2001, and 2004, Mother Jones magazine named UCLA in its annual listing of the Top 10 Activist Campuses. The school also received its first significant donation: the William Andrews Clark Memorial Library, whose rare books and manuscripts collection is world-renowned. UCLA has also developed a reputation for its athletic prowess, succeeding across sports ranging from basketball and football to tennis, track, and volleyball. Today, UCLA offers 135 majors across eight undergraduate colleges.
Notable University of California Los Angeles alumni include filmmaker Ava Duvernay, basketball legend Kareem Abdul-Jabbar, Doors singer-songwriter Jim Morrison, comedian Ali Wong, and the first African American to play in Major League Baseball, Jackie Robinson.
Traditions:
UCLA has a fierce rivalry with USC and students at the two colleges try to play pranks on their rival schools' mascot statues. During the week before the big football game, the UCLA Bruin in Westwood Plaza is covered in a heavy tarp with a sign reading, "The Bruin Bear is hibernating." Across town, USC's Tommy Trojan statue has been the target of many Bruin pranks, including having its sword stolen and being splashed from head-to-toe in blue paint.
Spring Sing, UCLA's oldest musical tradition dating back to 1944, showcases the most talented students performing song, dance and sketch comedy.
Every February since 1968, UCLA alumni have hosted Dinner for 12 Strangers. This award-winning tradition features local alumni hosting dinners in their homes for students, faculty, and fellow alumni with the goal of making UCLA a friendlier place.
Noteworthy Features: 
Eight of UCLA's twelve schools offer undergraduate degrees—the School of Art & Architecture, College of Letters and Sciences, School of Education & Information Studies, School of Engineering, Alpert School of Music, School of Nursing, Luskin School of Public Affairs, and the School of Theater, Film, and Television.
In Fall Quarter, freshmen can begin a yearlong cluster of interdisciplinary courses on topics such as Environment and Sustainability or enroll in small-group seminars such as Student Activism from the Sixties to Present.
All students are required to complete General Education requirements that fall under the following umbrellas: Foundations of the Arts and Humanities, Foundations of Society and Culture, and Foundations of Scientific Inquiry.
Admissions Profile
Average GPA: 3.93
Test Scores (mid-50% range): Test blind
Admit Rate: 8.6%
Test-optional? Test blind
Offers Early Admissions? No
Supplemental Essays
Alongside other UC schools, the University of California Los Angeles asks students the following questions, known as Personal Insight Questions, or PIQs. Applicants must choose four of the eight questions to answer. Each response should be no more than 350 words.
Describe an example of your leadership experience in which you have positively influenced others, helped resolve disputes or contributed to group efforts over time.
Every person has a creative side, and it can be expressed in many ways: problem solving, original and innovative thinking, and artistically, to name a few. Describe how you express your creative side.
What would you say is your greatest talent or skill? How have you developed and demonstrated that talent over time?
Describe how you have taken advantage of a significant educational opportunity or worked to overcome an educational barrier you have faced.
Describe the most significant challenge you have faced and the steps you have taken to overcome this challenge. How has this challenge affected your academic achievement?
Think about an academic subject that inspires you. Describe how you have furthered this interest inside and/or outside of the classroom.
What have you done to make your school or your community a better place?
Beyond what has already been shared in your application, what do you believe makes you a strong candidate for admissions to the University of California
When approaching the UC PIQs, think about which prompts will give admissions officers the best sense of who you are and what you care about. Remember that you only need to answer four of them, so you should choose the prompts that are most relevant to your own experience. To make the most of your PIQs, keep this advice in mind:
Focus on you. Whatever the question, consider your experience: what you did, felt, thought, or learned. If you're describing a challenge you faced or a subject that inspires you, for example, it's very easy to spend a lot of your essay writing about the challenge or what you like to study. But that doesn't tell admissions officers much about you. What did you feel when you faced your challenge, and what concrete steps did you take to overcome it? What excites you about a particular academic subject, and how have you actively pursued it?
Highlight impact. The prompts about leadership and community are specifically asking about your contributions, but there are other ways to make an impact as well. When writing your essays, think about where and how you've made a positive difference.
Provide depth. Some of these prompts could probably be answered by writing on topics you've listed in the Activities and Awards section–this can be a great place to look for a topic you want to say more about. If you feel like the description you gave in that section tells most of the story, it's probably not a good topic for a PIQ. You want topics that will let you add your perspective and showcase who you are, not just what you participated in.
Think outside the box. Leadership doesn't have to mean a title, creativity doesn't have to be artistic, and your community doesn't have to be your school or a local organization. Leadership can be mentoring others or organizing a project or event. You can be creative in how you approach problems or make connections between ideas. And a community can be geographically diverse, as long as there is mutual connection and influence within it.
For more tips on common supplemental essay prompts, see our blog post here.