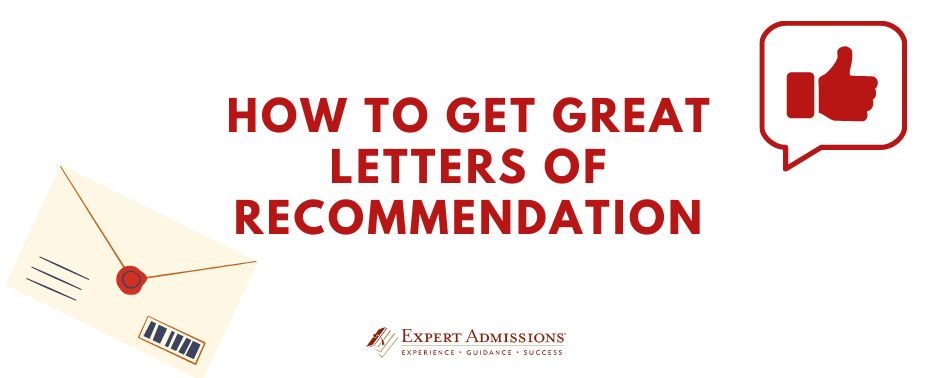 As the spring of your junior year is winding down, it's important to start asking for letters of recommendation for college. Even if you're still deciding where to apply, it's always better to ask early! Remember that your teachers will be writing many recommendation letters, and they may have more time to devote to writing them over the summer. As you start thinking about who you will ask to write for you, here are some things to keep in mind:
Why do colleges want letters of recommendation?
Letters reveal things about you that test scores and grades can't.
They can confirm the goals, values, and traits you highlighted in your personal statement and supplemental essays.
They give the college a sense of who you are in a classroom setting.
Who should write for me?
This depends on what the college asks for. You need to check the requirements for each college's application.
Most likely, you'll be asked to submit a counselor recommendation (aka "the School Report") as well as letters from one or two teachers. If your school doesn't have a college counselor, the School Report can be written by the principal, assistant principal, or another advisor.
Junior- and senior-year teachers make the best letter writers. While you might have great relationships with the teachers from your first two years of high school, you'll have grown a lot as a student and as a person since then. Your 11th-grade teachers are ideal letter writers because they will have worked with you for a full year, and they'll have a more up-to-date impression of the kind of student you are.
Recommendations should come from teachers of core academic subjects (English, history, math, science, or foreign language). Prioritize getting the best letters over covering a range of subjects. If you'll get the best letters from your STEM teachers, don't give up the better letter just to get one from English or history.
What can I do to get the best letters possible?
Even if your teachers know you well, it can be really helpful for them to be reminded of specific examples of your work or engagement in their class. Here are some things you might want to talk about with your letter writers:
Specific projects you completed for their class.
What your favorite part of the class was and whether that showed in your participation.
Difficulties you overcame, whether they were personal or had to do with coursework.
Your own future goals (if you know what they are).
Should I send extra letters if a college will accept more than they require?
Be careful, here. Just because the college will allow more letters, it doesn't mean they want them. Be deliberate with the materials you submit to admissions officers by making sure each item adds new information to your application. If you submit an extra letter, it should be from someone who knows you in a different context than your college counselor or teachers (e.g., a coach or a supervisor from a job or internship).
Overall, remember that you're looking to provide colleges with a positive impression of who you will be when you step onto their campuses. You'll want to give your letter writers plenty of time to write thoughtfully about you, and you shouldn't be afraid to remind them of important achievements that might add specificity to their letters.