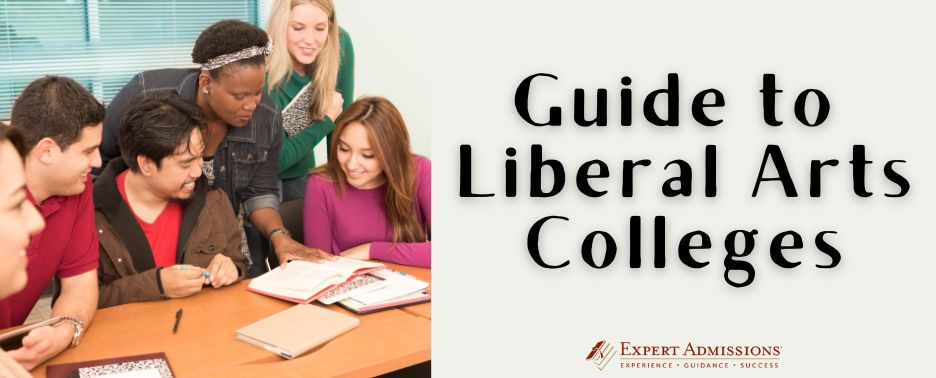 If you're starting to think about college, you've probably heard about liberal arts colleges. You may know that they offer a well-rounded education, small class sizes, and lots of hands-on experiences. You may have even heard that they're based on the study of the Seven Liberal Arts of ancient Greece (grammar, rhetoric, logic, geometry, arithmetic, music, and astronomy!). Before you start brushing off your telescope, though, here are some things to know about liberal arts colleges in the US in 2023.
As the word liberal suggests, liberal arts colleges emphasize an education that's versatile and interdisciplinary. Rather than specialized vocational, technical, or pre-professional courses of study, a liberal arts curriculum gives students access to a broad range of knowledge, encompassing the humanities, arts, social sciences, and natural sciences.
Although there is variation among programs, liberal arts students generally begin their education with a required common "core" of classes within the traditional liberal arts curricula. Even if you've chosen a major, you'll still most likely take introductory courses in the humanities, at least one of which will be writing-intensive.
As your education unfolds, you'll probably take an exciting variety of courses, find a focus in a particular subject, and graduate with a Bachelor of Arts or Sciences. Many liberal arts colleges offer students the opportunity to design their own unique major–which is a huge plus if you find that your intellectual passions don't fit into a single discipline.
There are further differences that set liberal arts colleges apart from other schools. Professors at liberal arts colleges are generally encouraged to prioritize teaching over research and publishing, and so are available to devote more energy to their students. Liberal arts colleges usually have smaller class sizes (as opposed to the larger classes and massive lecture halls found at bigger universities), meaning you'll have lots of contact with your professors and peers. Speaking of research: some liberal arts colleges do offer students research opportunities, through internships, study abroad programs, direct mentorship from professors, and collaborations with other institutions.
One of the biggest perks of a liberal arts education is consortia. Many of the top liberal arts colleges in the US are members of a consortium, a linked group of colleges and universities. Students at one college can take classes or participate in programs at the others in the consortium. Here are some of the top liberal arts consortia in the US:
The Claremont Colleges: Also known as the "7Cs", this consortium of seven liberal arts colleges is located in southern California, about 30 miles east of Los Angeles. It consists of Claremont McKenna, Pomona, Scripps College, Harvey Mudd College, and Pitzer College, plus the graduate schools Claremont Graduate University (CGU) and Keck Graduate Institute (KGI). With the exception of KGI, the colleges are all physically adjoining one another and share common facilities like a library and health center. This highly-selective group of colleges is strong in the STEM fields and humanities, and its schools areranked among the top liberal arts colleges in the US.
The Five College Consortium: The schools in this consortium in western Massachusetts also rank among the best–and most selective–colleges in the US. The consortium includes the liberal arts colleges Amherst, Hampshire, Mount Holyoke, and Smith, as well as UMass Amherst, a public research university. Smith and Mount Holyoke are women's colleges (and both members of the historic Seven Sisters, a group of women's colleges developed in the 19th century to offer Ivy League-level education to women). Students at each of these colleges may take courses at any of the other colleges; they may also join other colleges' clubs and attend sporting events, making for a very motley community.
Colby-Bates-Bowdoin Consortium: Located in Maine, the colleges boast unique offerings such as funded independent research opportunities (Bates), a diverse range of study abroad programs (Colby), and even a world-class dining hall serving local seafood (Bowdoin). For football fans, this consortium–known as CBB–is home to a robust NCAA football rivalry among its three colleges. The colleges are also members of the New England Small College Athletic Conference (NESCAC), meaning there are lots of exciting sports, ranging from baseball to lacrosse.
As with any college, the question of whether a liberal arts education is right for you comes down to fit. If you enjoy the benefits of smaller classes, are passionate about the humanities, and are excited to be a part of a close-knit community of students, a liberal arts college could be a great fit for you. The best way to find out is to research the schools you're curious about and tour those campuses when you're able to. You may be surprised to find a liberal arts college is just what you're looking for.