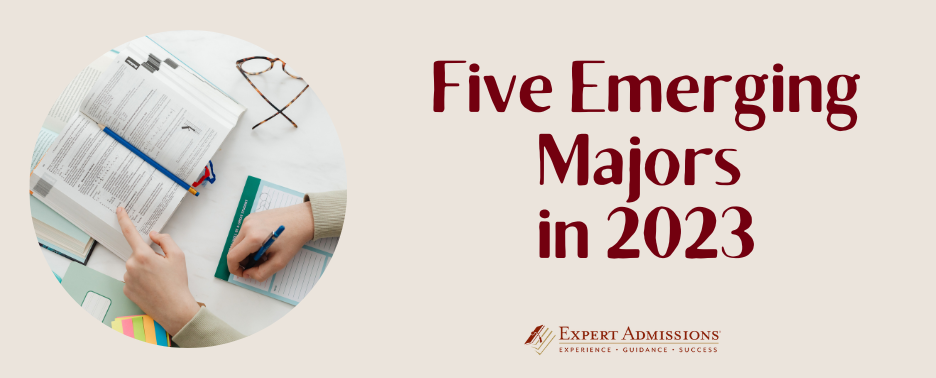 Trends in various industries are often reflected in college classrooms. In recent years, we have seen vastly increased interest in what were once niche programs. From one or two classes within a department, certain topics have grown into entirely new majors. Here, we list a handful of majors and programs that are gaining momentum and becoming more widely available throughout colleges in the United States.
New Media
New media is a major that's attuned to the digital age of consuming news and culture, drawing from computer science, visual arts, and the social sciences. Students take courses that explore social media, video production, digital marketing, public relations, and other areas of communication. The need for a new media major was especially high at the height of the COVID-19 pandemic, as people connected through social platforms and businesses embraced the use of digital marketing tools to reach people during the pandemic. The field has only continued to grow. Here are some of the schools with dedicated majors in New Media:
Data Science
While Data Science was previously housed under statistics departments, it has emerged as its own major. Data science is an interdisciplinary field of study that incorporates computer science, statistics, math, business, and social sciences. As a Data Science major, you'll take courses that cover how to collect and manage data responsibly and apply the knowledge to make informed decisions through classes in computer programming, data analysis, and database systems. Most entry-level positions as database administrators or architects require a bachelor's degree in data science—so your post-graduation career prospects also increase by pursuing a major in the field.
Schools with undergraduate data science majors include:
Actuarial Science
Actuarial science is the field of study that quantifies risk using math, probability, and statistics. Actuaries work in the insurance industry to ensure that insurance companies are financially stable in the present and future. In other words, an actuarial science major prepares you for a career in measuring and accounting for risk in insurance. Students pursuing the major usually take coursework in subjects such as economics, applied statistics, and corporate finance.
Here are some schools where you can focus your studies on actuarial science:
Health Informatics
Students majoring in health informatics learn how to manage and use patient data in a way that helps improve processes of healthcare delivery and patient outcomes. This multidisciplinary field includes coursework in social science, information science, behavioral science, and management science. As a result, health informatics professionals are skilled in management, IT and health care practices.
Schools that offer a health informatics major include:
Homeland Security
Homeland Security has also been recently gaining traction as a college major. Classes in Homeland Security include emergency management, forensic accounting, and constitutional law for professionals. Undergraduate coursework also prepares students to respond to terrorism, disaster response, and critical infrastructure protection. Graduates can go on to pursue career opportunities in emergency management, information security, law enforcement, and infrastructure protection. They often work closely with the U.S. Department of Homeland Security, U.S. Department of Justice, and other areas of U.S. intelligence.
Here are a few of the schools that offer a major in Homeland Security:
Multidisciplinary majors are becoming increasingly common. So, if you have your eyes on any of these programs—or perhaps some other emerging majors from the past few years—go ahead and look into colleges that offer them.