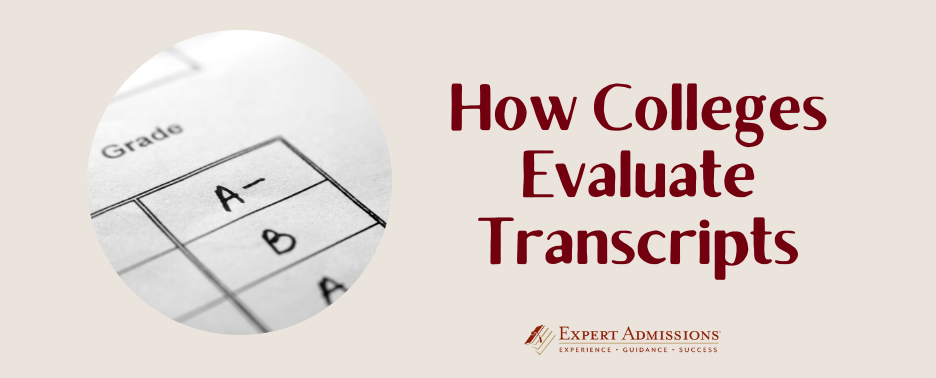 You know that transcripts are a key piece of your college application puzzle, but when it comes time to actually submit them to colleges, you may be wondering how they're evaluated — and what's even on them! Read on to learn more about how colleges consider things like GPA, class rank, and grade trends.
Speaking of transcripts…wondering about the difference between official and unofficial transcripts, or how transcripts are sent to colleges?
Official transcripts are sent directly from one school to another. They're usually watermarked and signed for authenticity and (unless it's a digital version) they'll be sent in envelopes that are specially stamped and sealed.
Unofficial transcripts are printed or digital versions of your transcripts that are given to you for your own use. Since they lack the markers of authenticity and have been in your possession, they're not considered official.
It's generally your high school counselor's job to send your official transcripts directly to the colleges you're applying to. Make an appointment with them, and they'll let you know how they're going to get your official transcripts to your colleges on time. Stay in communication with your counselor throughout the process!
More than just GPA. As they evaluate your academic performance throughout high school, colleges will look at both your overall GPA and the individual grades you received in your courses. Different high schools have different ways of calculating GPAs, including various weighting systems.
An unweighted GPA assigns each grade a corresponding point value (out of 4) and takes the average across all your courses. Unweighted GPA does not take the difficulty of your classes into account — an A is an A.
A weighted GPA is calculated based on a students' grades in AP, Honors, or IB courses. Since these courses are considered more rigorous, the grade for each course is assigned an extra point (or fraction of a point), therefore giving the course more "weight" in students' GPA.
Because high schools have so many ways of calculating GPA, colleges will take a close look at your grades for each course — primarily in core subjects (STEM courses, foreign languages, English and History).
Colleges consider what you've taken. When assessing your grades, they're considering the rigor of each of your courses. They'll want to see that you've taken core subjects all four years. Colleges will notice if you only took three years of Spanish because that's all your high school required, or if you took a less challenging math course instead of a more rigorous one your senior year. When planning your high school classes, you'll want to aim to challenge yourself as much as possible while still getting good grades (and enjoying yourself!).
Colleges also consider your options. That means they won't expect you to have taken courses that aren't offered at your school. If your school doesn't offer advanced courses (like AP or IB), certain languages, or elective courses, don't worry about it. Your guidance counselor will send a profile of your high school to each college you apply to, so they'll be aware of what's available to you and take that into account when evaluating your grades. Keep in mind, this means colleges will also see which courses you didn't choose to take!
Trends are important — grade trends, that is. Colleges notice if and how your grades improved (or didn't) over time. If your grades were lower at the beginning of high school and then improved, the upward trend may count in your favor. But if you experienced a dip in grades your junior year, colleges will notice that too. If you do have a decline in grades that merits an explanation (such as an extended illness), consider including information about this as part of your application.
Class rank matters, in context. When looking at class rank, colleges consider the size of your high school (for a small school, a high ranking doesn't mean as much) as well as how competitive it is (a high ranking at a competitive school is a good thing). Colleges also want to know about other factors that might affect your rank. You should clarify any unique circumstances that could make a difference in your rank — like switching schools in the middle of high school — in your application. Some high schools don't provide class rank at all, and if that's the case for you, it will not negatively impact your application.
What about disciplinary records? There's a good chance that disciplinary actions, like detention or suspension, will appear on your high school transcript. But don't let that get the better of you! In 2021, the Common App removed their mandatory question about students' disciplinary records. However, individual colleges may still ask applicants to state whether they have a disciplinary record. If you do, it's important to be honest about it; you'll only make things worse for yourself if you're caught in a lie. Find out from your school counselor what exactly is on your transcript so you can address any issues you feel require explanation. Talk to your school counselor or another mentor about how to provide more information about the incident, and how you've matured as a person, in your application.
Grades and GPA are only one piece of the holistic puzzle of your college applications. There are so many other elements colleges consider, and more important than any one piece is the way they all fit together.