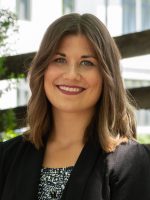 Colleen Zierk
Senior Admissions Counselor
Colleen Zierk is a former Associate Director of Admissions at the University of Chicago and was an application reader for Barnard College/Columbia University. Ms. Zierk holds a BA in Political Science with a minor in Human Rights from the University of Chicago and an M.Ed. in Higher Education from the Harvard Graduate School of Education (HGSE).
As an admissions counselor at the University of Chicago, Ms. Zierk was responsible for evaluating both domestic and international applications. Additionally, she was the Director of Student Programs in the admissions office, organizing special campus tours for university campus partners as well as visiting prospective students and guests.  She also served as an athletic liaison for varsity teams.
Ms. Zierk brings a wide range of experience to her work at Expert Admissions. At Harvard, her studies focused on students' mental health, development, and success in both secondary and higher education and she has also guided students through the college application process as Associate Director of College Counseling at an independent school.