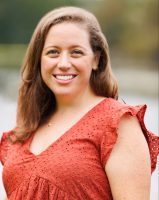 Christina DeCesare
Senior Admissions Counselor
Christina DeCesare is a former Associate Director of Admissions at NYU where she reviewed both domestic and international applications for the College of Arts and Sciences, Stern School of Business, Tisch School of the Arts, Steinhardt School of Culture, Education, and Human Development, and NYU Shanghai; she also was the Associate Director of Recruitment at Stevens Institute of Technology. Ms. DeCesare holds a BA in Health Policy and Politics from Ithaca College and an MPA in Not-For-Profit Management & Policy from NYU.
While working in the Admissions Office at NYU, Ms. DeCesare led the Committee process for applicant selection and planned admitted student events. She was also instrumental in the design and implementation of the admissions review process for NYU Shanghai.
Additionally, Ms. DeCesare served as Associate Director of College Counseling at an independent school where she guided students through all aspects of the college application process.