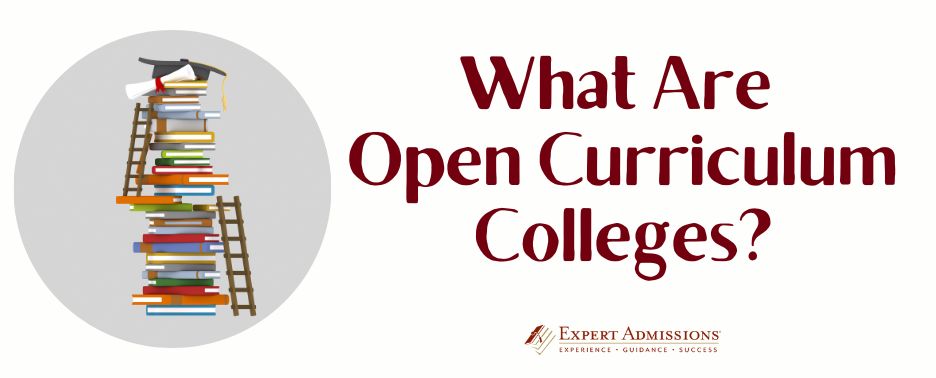 When it comes to college, there's a lot of variation in terms of required courses. Most colleges will have specific requirements for each major, while others will allow you to design a major of your own. But students can find it equally important to consider which courses are required outside of your major (sometimes known as "core" requirements or "general education" or "distribution" requirements). If you want the most control over your educational path, consider looking for colleges with an open curriculum.
The best way to understand an open curriculum is to contrast it with more restrictive educational models such as:
A Core Curriculum
A core curriculum is perhaps the most restrictive plan colleges offer. In a core curriculum, there are certain courses that every undergraduate must take regardless of their major (with few exceptions). Colleges with a core curriculum tend to view core courses as foundational to their students' more specialized education within their majors.
Columbia University and the University of Chicago are famous for their core curricula. 
Core curricula typically include a mix of writing, humanities, STEM, and global studies courses. Core courses often emphasize critical thinking, a well-rounded liberal arts education, and the camaraderie of sharing a universal experience with all of your campus peers (regardless of major).
Distribution Requirements
Sometimes called "general education" requirements, a college with distribution requirements allows a great deal of flexibility while still ensuring students receive a well-rounded education. About 75% of colleges and universities in the U.S. offer some variation of distribution requirements.
Most distribution curricula offer broad categories in which students must take courses, but you can decide which specific courses you take. You'll probably need to take some number of courses in STEM, humanities, and world cultures, but you'd be surprised by how many courses will count toward those requirements. 
For example, if you have to satisfy quantitative, physical science, and art requirements, these might be fulfilled with less obvious courses, like logic, the history of physics, and music history.
Dartmouth College and Barnard College offer very typical models of distribution requirements.
What is an open curriculum?
Colleges with an open curriculum have very few (or zero) required courses for undergraduates. Instead, students are expected to craft their own course of study, both within their major and with courses in other departments that complement their interests. Some colleges will even offer completely self-designed majors for students with interests that don't traditionally intersect.
The flexibility of an open curriculum can make it easier for students to double major or minor, but that freedom can also be overwhelming. If you're considering an open curriculum college, make sure you sit down and really explore all your options. You'll miss out on great opportunities if you stick with the subjects you already think you're interested in.
Brown University is well known for its open curriculum, and students who apply will be asked to write a supplemental essay about how they'll use it. It's important to remember that an open curriculum places a lot of responsibility on students to create their own structure. This isn't just a free pass to get out of taking more math classes (though, for some, that might be a perk). Instead, you'll need to be deliberate — even before you apply — about how the freedom of an open curriculum can help you achieve your goals.
While Brown offers fairly standard majors (which they call "concentrations"), students also have the option of designing their own interdisciplinary concentration. Other open curriculum colleges offer no majors at all. For example, at Hampshire College, each student creates their own course of study with the aid of faculty advisors. Hampshire students are encouraged to work across disciplines and pursue the questions that spark their curiosity. Students graduate with a bachelor of arts degree, but without a major listed on their diplomas.
Other colleges and universities that offer an open curriculum include:
NYU Gallatin School of Individualized Study
If you have a strong vision for your academic path, an open curriculum can give you the flexibility you need to realize that vision. And if you're not sure what you want to study, utilizing an open curriculum to its fullest can help you find your passion.