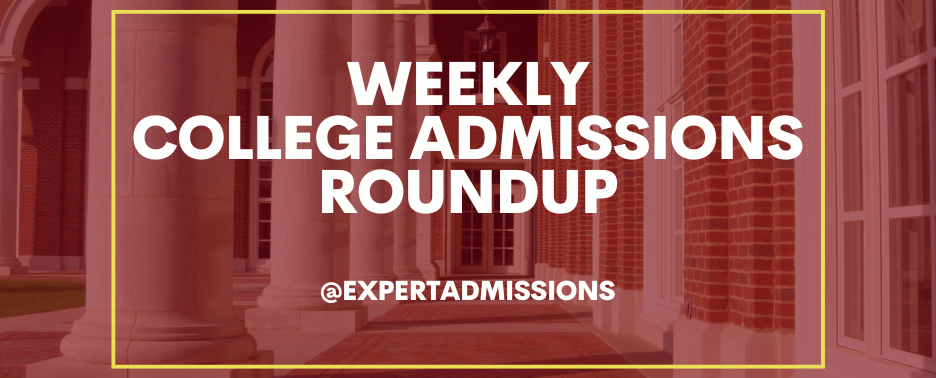 This week in college admissions there's a lot of news, so we'll get right to it! 
For the sixth straight year, average ACT scores have fallen, declining in every academic subject and dropping to a new 30-year low. The Class of 2023, known as the "COVID cohort," had a historic proportion of test-takers meeting none of the ACT College Readiness Benchmarks.
The University of Wisconsin system plans to change its name to The Universities of Wisconsin by 2024. The change aims to broaden awareness of the 13 four-year universities operating across the state.
As part of the New York State College Application Month initiative, more than 120 public and private colleges in New York will waive application fees throughout October. CUNY is waiving application fees for all public school applicants for the entire month and, for other state residents, from October 16 through October 31, 2023. SUNY is waiving fees from October 16 through October 29. 
A major overhaul to the FAFSA, the free federal student aid form, is causing significant delays to the form's launch. The delay impacts college applicants, their families, high school counselors, and the financial aid officers who are waiting to review applications and prepare financial aid packages.
Georgia is the latest state to offer direct admissions, automatically admitting in-state high school seniors to particular public colleges. More than 120,000 seniors will receive a letter informing them that a spot is being held for them at institutions within both the Technical College of Georgia system and the University System of Georgia (USG) as part of the Georgia Match program. Georgia College & State University, the Georgia Institute of Technology, and the University of Georgia–USG's three most selective institutions–are not taking part.
Dr. Melissa L. Gilliam has been named the next president of Boston University, effective July 1, 2024. She will be the first woman and the first Black president of BU.