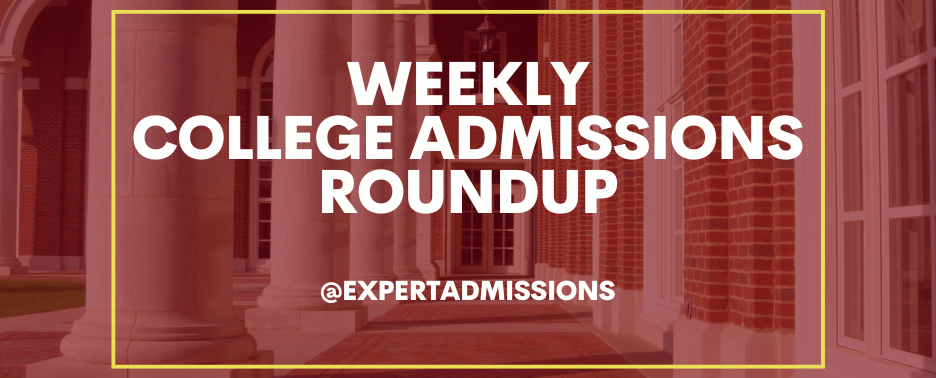 This week, legacy admission remains in the news, Lehigh and Wesleyan change their financial aid policies, RAs at the University of Pennsylvania vote to unionize, and Cornell and Stanford universities settle lawsuits.
According to The Washington Post, Yale, Duke, Brown, Vanderbilt, Dartmouth, and Emory universities, along with the University of Pennsylvania, confirmed that they will consider the legacy status of students applying to enter next fall. Harvard University's admissions website continues to say that "Among a group of similarly distinguished applicants, the children of Harvard College alumni/ae may receive an additional look."
U.S. Education Secretary Miguel Cardona is actively discouraging colleges from giving admissions preference to children of alumni and donors, stating that legacy admissions must be revisited in light of the Supreme Court's ruling against affirmative action. In a new report released last week, the Department of Education urges colleges to consider admissions strategies that advance diversity by ending practices such as legacy admissions.
In an effort to make a Lehigh University education more accessible, the school has announced that beginning in 2024, all admitted and current undergraduate students with a family income less than $75,000 will receive the Lehigh Commitment full tuition grant. Along with full tuition coverage, Lehigh will continue to offer funded opportunities and enhanced career preparation support for its students.
Wesleyan University will eliminate loans from its financial aid packages beginning next fall. By expanding its "no loan policy" to include all admitted students and not just those with family incomes below $120,000, Wesleyan will make the university more affordable for middle class families.
Residential and graduate residential advisors at the University of Pennsylvania, recognized by the National Labor Relations Board as employees of the university, have voted to unionize, seeking benefits to include fair compensation, better communication, and other protections. RAs and GRAs now join RAs at peer institutions including Columbia, Barnard, Wesleyan, and Tufts, whose undergraduates have recently unionized.
Cornell University has reached a $3 million settlement in a class action lawsuit alleging that the university had breached its contract with students when classes were moved online due to the COVD-19 pandemic. The lawsuit held that the university had refused to reimburse or adequately return money for tuition, fees, and other costs when Cornell shut down in March 2020. While Cornell denied any wrongdoing, it agreed to a settlement in the interest of prompt resolution.
Stanford University has agreed to pay $1.9 million to the U.S. government for failing to report financial support it received from foreign sources in applications for federal research grants. While Stanford will make restitution, the settlement does not carry an acknowledgment of liability.