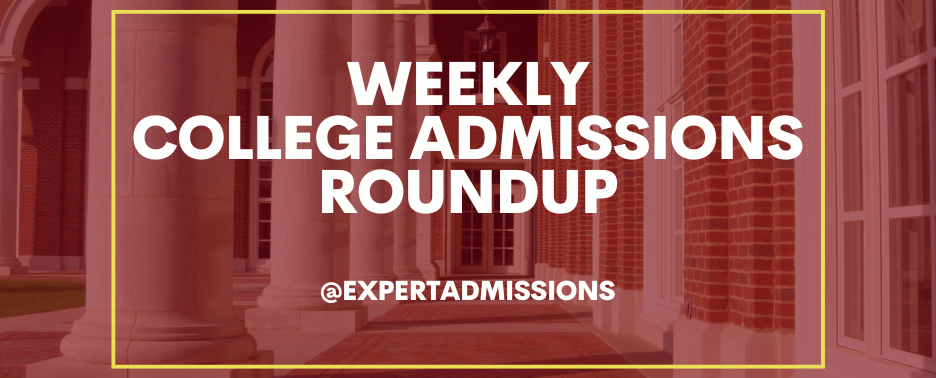 This week, colleges make financial aid information more transparent, Early Decision comes under scrutiny, the Gainful Employment rule is finalized, Miami of Ohio tackles under-enrolled programs, and Rutgers University's President faces a loss of confidence vote.
In an effort to make financial aid offers transparent, more than 350 colleges and universities, including the University of Virginia, the CSU system, and the SUNY system, have agreed to standardize information in financial aid letters. Offers will make use of simpler, consistent language, making it easier for families to understand and compare costs; in addition, schools must provide a breakdown of all costs and the estimated net price to attend.
In the aftermath of the Supreme Court's decision to overturn race-conscious admissions, opposition to Early Decision programs is growing. Colleges are turning their attention to Early Decision, which has long been thought to give advantages to students who don't need to consider financial aid offers in their college selection process. While some colleges and universities are opting to eliminate Early Decision, others are looking for alternatives for making admissions more equitable.
The Biden administration has released its final Gainful Employment rule, which will require the signing of a disclosure notice for students enrolling in academic programs that leave graduates with debts they can't repay. Education Secretary Miguel Cardona says that the rule will ensure that students are aware of taking out loans for programs likely to leave them with significant debt. 
Miami University in Ohio has asked 17 under-enrolled undergraduate programs to reinvent themselves by merging with other departments or creating new collaborations or certificate programs. Rather than eliminating these majors, mostly centered in the humanities, Miami seeks creative solutions for maintaining opportunities in these academic programs in the face of the university's financial challenges.
The University Senate at Rutgers University has "lost confidence" in President Jonathan Holloway, passing a resolution to that effect last Friday. A triple union strike, the unexplained removal of the Chancellor of Rutgers at Newark, the merging of the Newark and New Brunswick medical schools, and a lack of dialogue with the Senate were all cited as grievances. President Holloway, who has served for three years, continues in his role with the support of the University's Board of Governors.