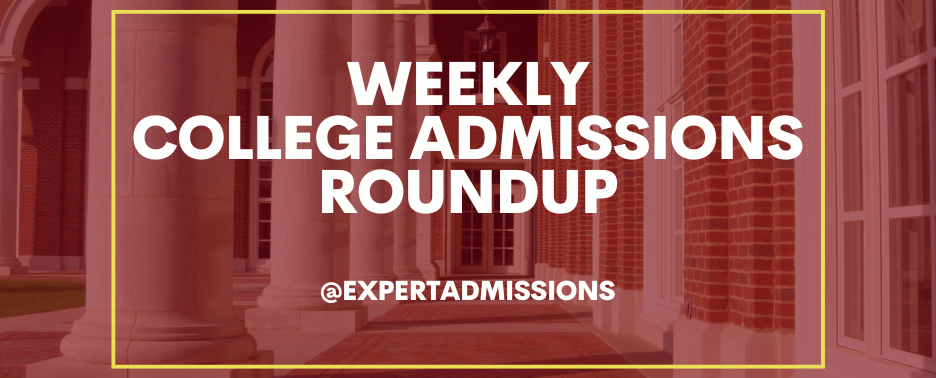 This week, Florida's State University system accepts the Classic Learning Test, a lawsuit against Yale is dropped, the Times reports on college access data, the University of Tennessee extends an offer to top high school seniors, and Playbill shares the colleges with the most alumni performing on Broadway.
The State University System of Florida has voted to accept the Classic Learning Test (CLT)–an alternative to the SAT and ACT that focuses on "Classic" Western and Christian texts–on applications to its 12 campuses starting this fall. Florida's is the first statewide higher education system to accept the exam.
A lawsuit against Yale University over its admissions policies was dropped this week. The suit was filed by the Students for Fair Admissions (SFFA), the group responsible for the cases against UNC and Harvard that led to the Supreme Court's ruling on affirmative action in college admissions. Yale has agreed to make extensive changes to its admissions policies as part of an agreement with the SFFA.
This week, the New York Times published its updated College Access Index, which tracks colleges and universities' data around student socioeconomic diversity. The index shows that while some highly selective colleges, such as Johns Hopkins University, have increased socioeconomic diversity in recent years, most have become less diverse.
The University of Tennessee has announced that the top 10% of in-state graduating high school seniors will be guaranteed admission. The same guarantee extends to high school seniors with a GPA of 4.0 or higher. The program is meant to encourage Tennessee students to stay in-state and enroll in public college.
Theater fans: Playbill has released its list of colleges with the most alumni performing on Broadway in the 2022-23 season. Topping the list are NYU, University of Michigan, and American Musical and Dramatic Academy.