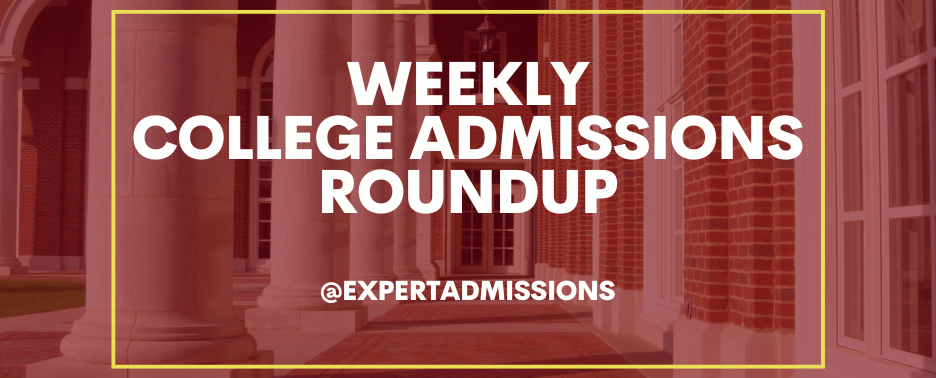 This week, vaccine mandates in New Jersey, how the FAFSA delay will impact students and universities, Indiana adopts a direct admissions program, WVU faculty respond to departmental cuts, UC Santa Cruz admits more in-state students, and Tufts RAs go on strike.
With Covid-related hospitalizations on the rise again, Rutgers and Montclair State are requiring all returning students to be vaccinated and receive booster shots. Other New Jersey institutions are only recommending vaccination at this time.
The Department of Education is revising the Free Application for Federal Student Aid (FAFSA) to make it easier for students to apply for financial aid. The revisions have delayed the release of the FAFSA, now expected in December, potentially impacting financial aid deadlines and students' decisions about where they will enroll.
In an effort to counter Indiana's declining college enrollment rates, high school students in the Class of 2024 will automatically be offered a place in one of more than 38 public and private colleges. The direct admissions program will pre-admit students on the basis of their GPA and SAT scores.
Faculty at West Virginia University will vote next week on whether to express no confidence in President Gordon Gee and halt departmental cuts proposed under his "Academic Transformation" process.
Following efforts to increase the number of in-state students at UC campuses, UC Santa Cruz has admitted nearly 40% more California residents this year. With a tight local housing market, the university is counting on low enrollment from those admitted.
Resident Assistants (RAs) at Tufts went on strike last week during the move-in period for first-year students. Tufts RAs are currently compensated with free housing; the union seeks an additional stipend for RAs.