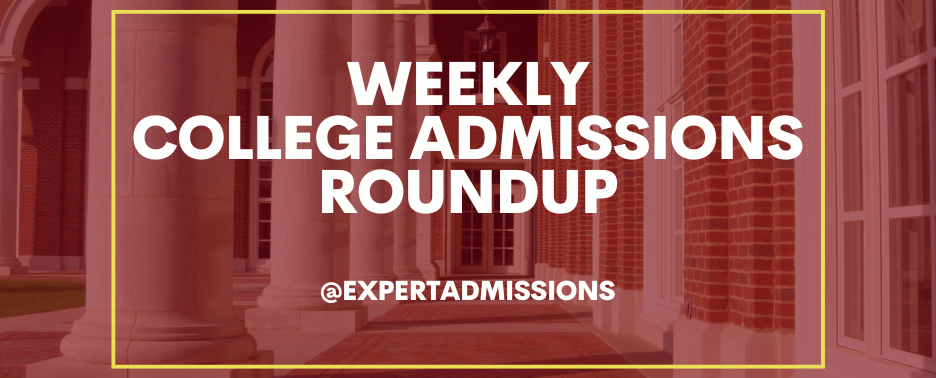 This week, new supplemental essays revealed in the Common App's August 1 launch; legacy updates from UVA, Occidental, and Virginia Tech; Middlebury's housing problem; application changes from Lafayette; and NACAC's efforts to emphasize character in holistic admissions.
The Common Application opened on August 1st for the 2023-2024 college admissions cycle. The launch revealed over two dozen new supplemental essay prompts, mostly from small, selective colleges. Many of the new prompts appear to be in direct response to the Supreme Court ruling on affirmative action.
The University of Virginia is changing the way it considers legacy admissions. Instead of a checkbox indicating legacy status, UVA has unveiled a new optional supplemental essay prompt that asks students how "a personal or historic connection with UVA…has prepared [them] to contribute to the University."
Occidental College has announced that it will no longer consider legacy as a factor in admissions. This made Occidental the second private institution to eliminate legacy admissions following the Supreme Court decision on affirmative action (after Wesleyan, which announced its policy change on July 19).
Following in this vein, Virginia Tech has also eliminated legacy admissions for the 2023-2024 application cycle. Additionally, it is discontinuing the option to apply Early Decision and moving up its Early Action deadline to November 15th.
Middlebury College is facing a housing shortage due to overenrollment for the fall 2023 semester. To alleviate the problem, Middlebury is offering $10,000 to 30 juniors and seniors to take the semester off.
Though students can list up to 10 activities on the Common Application, Lafayette College, which uses the Common App, will now consider only six in its admissions decisions. In the announcement, the college cites data on "stark and substantial differences in the total number of activities applicants report across nearly every measure of race and income level."
The National Association for College Admission Counseling (NACAC) has acquired Character Collaborative, a nonprofit organization that will help NACAC in its efforts to "support college admission counseling professionals as they advance their practice of elevating non-academic factors and character-related attributes in the admission process."