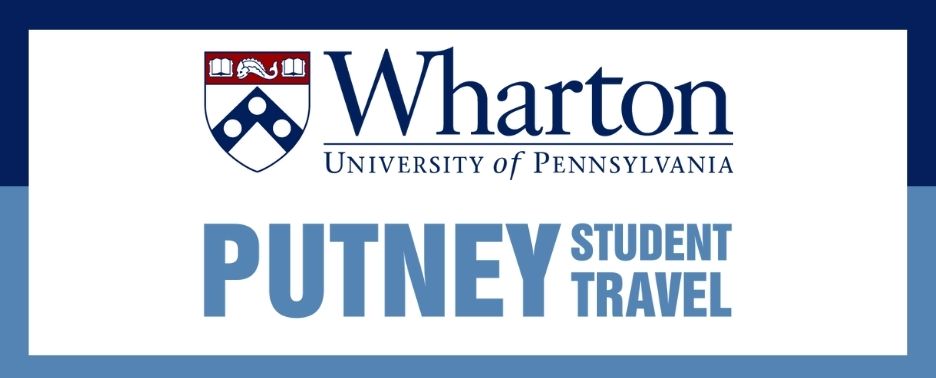 Expert Admissions hosted a webinar to discuss summer programs for high school students. Our guests were Lauren More, Director of High School Programs with the Wharton Global Youth Program, and Peter Shumlin, Director of Putney Student Travel. We answered questions about how colleges view summer programs, the variety of options available, the selectivity of different programs, and more. Keep reading for highlights from the conversation, and watch the webinar above.
Wharton Global Youth is a division of the Wharton School of Business at the University of Pennsylvania, which offers courses, competitions, and educational resources for students and educators.
Putney has offered pre-college programs all over the world for the last 72 years, with the goal of turning summer into education.
What makes a stand-out summer program?
The most important factor in choosing a summer program is what you're going to get out of it. Whether you paid to attend a program or you went to a highly selective program with no cost attached, you should be looking for a substantive program that you can get a meaningful experience from. Focus on the content and substance of the program as they relate to your student profile and your goals for college. You should follow your interests in choosing summer programs because you'll be more excited and have more to say, which will be reflected in your college essays and interviews.
Some students will use pre-college programs to do a deeper dive into subjects or activities that they're already engaged in. But summer programs can also be an excellent opportunity to explore new activities that you may not have tried yet or might not have access to in your high school. Both Wharton and Putney have programs that are designed for students who have little-to-no background in a particular area.
Especially for high school students now, it's important to seize opportunities to have more social interaction and be exposed to new places and perspectives. The isolation of the pandemic has had a tremendous impact on student development, and pre-college programs can be a wonderful opportunity to embrace your passions, explore your curiosity, meet new students, and take a first step toward independence.
Opportunities at Wharton
Competitions: Wharton offers a free global investment competition open to teams of four to seven students working with an advisor. The competition includes webinars and interactions with industry professionals—content not typically offered at the high school level.
On-campus programs are two to three weeks long. Themed programs at Penn include Essentials of Finance, Entrepreneurship, Leadership in the Business World, Sports Analytics, Data Science, and Management and Technology. On-campus programs are a great way for students to get a sense of college life by living in the dorms, eating in the dining halls, and managing their own schedule.
Location-based programs take place in San Francisco and Cambridge, UK. In San Francisco, students can participate in an immersive program in innovation and startup culture, and in Cambridge, students can study international business, strategy, and management.
Online programs take advantage of all of the business simulations created by the Wharton School and are designed to be engaging and interactive. Programs include Future of the Business World, Essentials of Leadership, and more.
Pre-baccalaureate Program: students can take undergraduate Wharton courses for college credit, get a Wharton transcript with credits that transfer, work with faculty, and have access to university resources and advising.
Opportunities at Putney
Service programs take place all over the world and allow small groups of students to spend two to four weeks engaged in community service.
Language programs are immersive opportunities to live and learn in another country to gain language proficiency. Students will need two years prior language study for these programs.
Career programs are not classroom-based at all. These programs take small groups of students into the field to learn from experts. Examples include studying the business of sports in Barcelona, public health in Peru, and the future of self-driving and electric vehicles in Germany and Sweden.
College programs are generally two to four weeks long and are offered all over the world. The Oxford Academia program, in particular, offers students the chance to take small seminars at Oxford with related activities outside the classroom. Other college programs include studying French language and cuisine in Paris, seminars at the University of Siena, and pre-college programs in Tokyo, Barcelona, and Colby College in Maine.
Partnership programs include a two-week robotics program at MIT with National Geographic Student Travel; a program with the Harvard School of Public Health to study the science, entrepreneurship, and media of climate change; and a green energy program through Columbia University's Climate School.
What happens outside the classroom or in the field can be just as important as the structured component of a summer program. You'll have a lot more independence, being responsible for arriving where you need to be on time and choosing how you spend free time. Both Wharton and Putney encourage staying engaged with evening and weekend activities.
Wharton hosts events outside of class hours, including a cross-program lecture series that exposes students to topics and research they might not learn about in their specific program. They also offer extracurricular and social activities that include cultural visits throughout Philadelphia and weekend trips to amusement parks. Students are also free to spend their time further exploring the campus or the city. Wharton's programs will give you a taste of college life by having you manage your own time.
Putney emphasizes the importance of organized extracurricular activities. For instance, in the Oxford Academia program, nightly group meetings are held with faculty and students to discuss, as a group, any activities they want to take part in on afternoons and weekends.
Applications for both Wharton and Putney are open now, and students are encouraged to apply early in the season to ensure full consideration while there's still space available in the programs they're most interested in.
Our guests went into detail about their programs, offered advice on which programs might be right for those exploring new interests, discussed the admissions process and selectivity, and much more. For all the details, watch the recording at the top of the page.