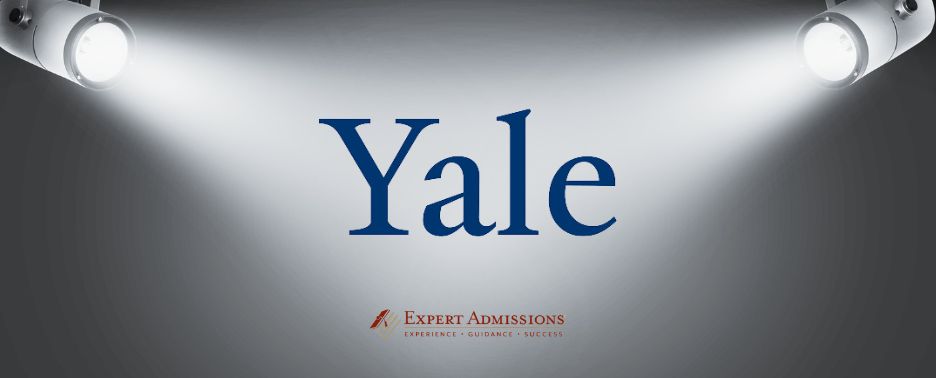 Location: New Haven, CT
Undergraduate Population: 6,645 
Most Popular Majors: Economics, Biological Sciences, Political Science, Engineering, English
Motto: Lux et veritas (Light and truth)
Demographics:
White 35.1%
Asian/Asian American 22.4%
Latinx 14.8%
Black/African American 8.3%
Multiracial 7.1%
Native American less than 1%
History: 
The third-oldest university in the United States, Yale was founded in 1701 by a group of congregational clergymen under a charter from the Colony of Connecticut, with the intent of instructing would-be ministers in theological studies. The college received a collection of 500 books donated by prominent British intellectuals in 1714, in subject matter ranging from philosophy to science to theology; this collection laid the foundations for the renowned Yale University Library, which currently holds over 15 million volumes. The university moved to its current location in New Haven in 1716, and was named for benefactor Elihu Yale in 1718. Yale faculty and students played significant roles in the development of intellectual movements of the 18th century, such as the Great Awakening and the Age of Enlightenment: American theologian and philosopher Jonathan Edwards was an early alum. While women did have access to some of Yale's graduate programs in the 19th century, the university didn't become coed until 1969. Beginning with the addition of the Yale School of Medicine in 1810, the university gradually expanded to include 14 different graduate and professional schools. Yale College (the undergraduate college of Yale University) is made up of 14 residential colleges, each of which is architecturally unique and hosts its own dining hall, residence halls, and library.
Notable Yale alumni include historian and filmmaker Henry Louis Gates, Jr., award-winning actress Jodie Foster, pioneering American songwriter Cole Porter, award-winning composer Vijay Iyer, and Samuel Morse, inventor of Morse Code.
Traditions:
The Game, a tradition that dates back to 1875, is a football game that takes place between Harvard and Yale on the first day of November Recess each year. The centuries-old rivalry between the colleges plays out amid festivities that both students and Yale alumni look forward to all year.
The First-Year Day of Service gives incoming Yale students the opportunity to get to know the New Haven community through service projects. The Dwight Hall Bazaar takes place at the start of each term; there, students can meet with leaders of over 100 student-run service and social justice organizations.
The Yale Symphony Orchestra hosts a concert at midnight on Halloween in Woolsey Hall each year, featuring a soundtrack of music arranged by students that accompanies a screening of a Yale-themed silent film.
Noteworthy Features:
Although Yale hosts 12 professional schools and a Graduate School of Arts and Sciences, most Yale faculty members teach undergraduates; the professional schools' resources (especially in architecture, music, drama, and fine arts) are widely available to undergraduates as well. 
Yale does not require any specific courses for graduation and does not have a core curriculum. Students are required, however, to take two writing-intensive courses, two courses featuring quantitative reasoning, two courses in humanities and arts, two in science, and two in the social sciences.
The Science, Technology and Research Scholars Program at Yale offers specialized mentorship and research opportunities to undergraduates in STEM fields from historically underrepresented backgrounds, women, and racial and ethnic minorities.
Admissions Profile
Average GPA: Not reported
Test Scores (mid-50% range): 1470-1560 SAT/ (ACT not reported)
Admit Rate: 4.5%
Test-optional? Yes
Offers Early Admissions? Yes–Single-choice Early Action
Supplemental Essays
Yale Prompt 1: What is it about Yale that has led you to apply? (125 words or fewer)
While this is a relatively common "why this college?" essay prompt, note that the words you have to respond are quite few–only 125! Make sure you take time to connect your particular passions and goals to the opportunities you're seeking at Yale. Expressing this connection in such a concise way will be a challenge. You can find tips on how to approach an essay prompt such as this here.
Yale Prompt 2: Please respond to one of the following prompts in 400 words or fewer. Please indicate the number of the prompt you choose.
Yale carries out its mission "through the free exchange of ideas in an ethical, interdependent, and diverse community." Reflect on a time when you exchanged ideas about an important issue with someone holding an opposing view. How did the experience lead you either to change your opinion or to sharpen your reasons for holding onto it
Reflect on a time when you have worked to enhance a community to which you feel connected. Why have these efforts been meaningful to you? You may define community however you like.
Both of these questions are versions of  "Community" essay prompts. The first prompt is more directed toward how you handle conflict, while the second asks you to talk about your role in a particular community. Whichever one you choose to respond to, you can find advice on how to get started here.
Yale Prompt 3: Short Takes: Please respond in no more than 200 characters (approximately 35 words or fewer), to each of the following questions:
What inspires you?
You are teaching a new Yale course. What's it called?
Yale's residential colleges regularly host conversations with guests representing a wide range of experiences and accomplishments. What person, past or present, would you invite to speak and what would you ask them to discuss?
What is something about you that is not included anywhere else in your application?
These four "short take" questions are short indeed–for each response, you have about the number of words in an average sentence. As you're composing these responses, aim for authenticity and impact. Use the space well, making sure not to repeat anything you've written about in any of your other essays. For the fourth question, don't be afraid to be genuine, even quirky–there is no "right" answer, and the question offers you an excellent opportunity to share something that makes you completely unique.