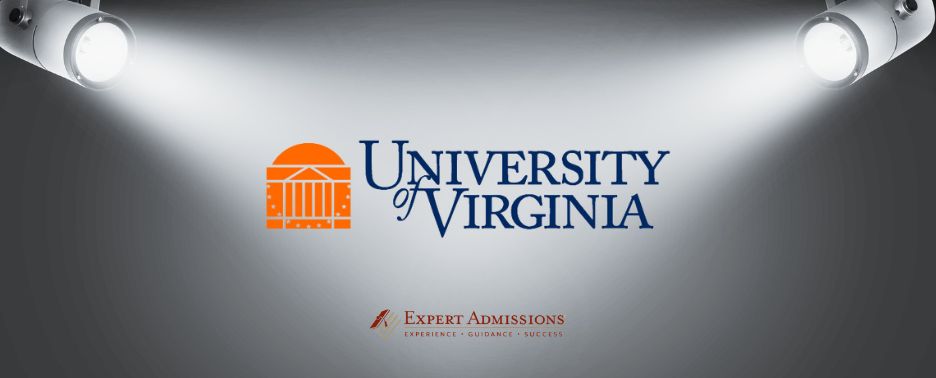 Location: Charlottesville, VA
Undergraduate Population: 17,299
Most Popular Majors: Computer Science, Economics, Commerce, Global Studies, Biology
Motto: No official motto, but the school is popularly known as "Mr. Jefferson's University"
Demographics:
White 54.8%
Asian/Asian American 16.6%
Latinx 6.9%
Black/African American 6.7%
Multiracial 5.5%
Native American less than 1%
History: Thomas Jefferson was busy serving as the President of the United States when, in 1802, he had the idea to start a new university "on the most extensive and liberal scale that our circumstances would call for and our faculties meet." In 1817, Jefferson joined forces with two other US Presidents, James Monroe and James Madison, as well as with US Supreme Court Chief Justice John Marshall to officially create the University of Virginia in Charlottesville. Construction of the college began that year; the campus was completed and held its first classes in 1825.
The University of Virginia is a trailblazing institution as far as liberal arts education is concerned; it was the first in the nation to offer study in one (or more) of eight independent schools, including moral philosophy, medicine, law, mathematics, and modern languages. The total absence of religious education or affiliation also set UVA apart from other universities in the 19th century. It was one of the only Southern universities to remain open during the Civil War, due in large part to UVA faculty calling on General George Armstrong Custer to preserve the university after the surrender of Charlottesville to the Union. The school became racially integrated in the 1960s and fully co-ed by 1970. Today, it's home to a College of Arts and Sciences, a School of Engineering and Applied Science, and Schools focused on Kinesiology, Nursing, and Architecture.
Notable UVA alumni include journalist and media mogul Katie Couric, award-winning comedian Tina Fey, Boston Celtics point guard Malcolm Brogdon, geneticist and Human Genome Project director Francis Collins, and former SNL cast member (and ACLU ambassador) Sasheer Zamata.
Traditions:
Each Halloween, UVA hosts Trick-or-Treating on the Lawn. Students as well as kids and families from the local community gather to collect (donated) candy from about 70 student organizations and the 54 dorm rooms that line UVA's famous lawn.
Instead of the usual freshman, sophomore, junior, and senior designations, UVA students are known as first-year, second-year, third-year, and fourth-year students. This is a nod to Thomas Jefferson's belief that learning is a lifelong journey and should therefore continue long past one's "senior" status.
UVA is home to numerous secret societies whose names–Purple Shadows, Eli Banana, and T.I.L.K.A., to name a few–are as mysterious as their membership. New recruits for these societies are "tapped" to join by current members based on demonstrated interest; most society activities are focused on service and UVA spirit.
Noteworthy Features:
The Distinguished Majors Program, available through many of UVA's academic departments, gives students the opportunity to complete an extensive research or writing project under the guidance of a faculty advisor in their last year.
The College of Arts and Sciences and the Curry School of Education and Human Development offer a five-year dual degree program that lets students graduate with a bachelor's degree and a Master's in Teaching.
UVA is tuition-free for Virginia residents whose families earn less than $80,000/year. Tuition remission for Virginians is a tradition dating back to 1875, when UVA was free to attend for all state residents thanks to a grant from the Commonwealth of Virginia.
Admissions Profile
Average GPA: not reported
Test Scores (mid-50% range): 1400-1510 SAT/ 32-35 ACT
Admit Rate: 20.7%
Test-optional? Yes
Offers Early Admissions? Yes–Early Decision and Early Action 
Supplemental Essay
UVA's Required Essay Prompts: We are looking for passionate students to join our diverse community of scholars, researchers, and artists. Answer this question, which corresponds to the school/program you selected above, in around 100 words. 
College of Arts and Sciences If you could create a college course that all UVA students would take, what would it be about and why? (max 110)
Since the vast majority of UVA applicants apply to the College of Arts and Sciences, chances are you'll be responding to this prompt if you apply. This question is asking you to show off what fires you up academically and, moreover, intellectually. Pay attention to all parts of the question–in addition to describing a course that you think is so important or interesting that ALL UVA students should take it, be sure to explain why you find this subject so significant. At only 110 words, this will be a challenging exercise!
School of Engineering and Applied Sciences
How will you use an engineering degree to change the world for the better? (max 110)
School of Architecture – Describe a significant experience that deepened your interest in studying in the School of Architecture. 
School of Nursing – Describe a health care-related experience or another significant interaction that deepened your interest in studying Nursing.
Kinesiology Program
Describe an experience that has deepened your interest in studying kinesiology.
Although these prompts are slightly different and belong to different schools, they're also all related: they're asking you to articulate your passion for your chosen field in very personal terms. For the School of Engineering and Applied Sciences prompt, consider what "changing the world for the better" means to you, and be as specific as possible. Is there a project, policy, or vision you have for making the world a better place that an engineering degree from UVA will allow you to realize? Talk about it! For the other three prompts, be honest and describe a turning point when you knew you wanted to go into that particular field. Readers are interested in getting to know not just your experience, but the real you–your values and your voice.
Required of ALL applicants, regardless of school or program. Answer two of the following questions in around 50 words (Please select the prompts you are responding to): (60 words max)
What's your favorite word and why?
We are a community with quirks, both in language and in traditions. Describe one of your quirks and why it is part of who you are.
UVA students paint messages on Beta Bridge when they want to share information with our community. What would you paint on Beta Bridge and why is this your message?
About what topic could you speak for an hour?
Take us to your happy place.
You can wake up tomorrow and a skill you already have will become expert-level. What skill is that?
What is the last gift you gave someone that wasn't bought with money?
What website is the internet missing?
After a challenging experience, how do you recharge?
Tell us about a place you'd like to share with everyone, but also keep to yourself.
Tell us about a time when, faced with an opinion or perspective that differed from your own, you responded as an empathetic speaker or a generous listener.
For these short answers, choose the questions that genuinely excite you and that you truly have something to say about. This is the place to let your quirkiest self shine (as the "quirks" question indicates!). The last question on the list is a version of the "community" prompt; for advice on how to respond to that and several other prompts, check out our blog post on supplemental essay topics here.