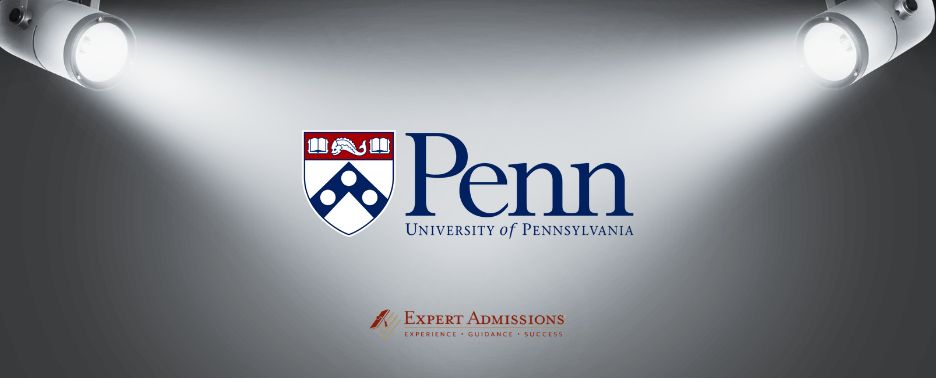 Location: Philadelphia, PA
Undergraduate Population: 10,412
Demographics:
White 31%
Asian/Asian American 27.5%
Latinx 10.5%
Black/African American 8%
Multiracial 5%
Native American less than 1%
Most Popular Majors: Finance, Economics, Nursing, Sociology, Biology
Motto: Leges sine moribus vanae ("Laws without morals are useless")
History:
Few universities can claim such a formative role in US history as the University of Pennsylvania. Founded in 1749 by Benjamin Franklin, Penn lays claim to the title of the fourth-oldest college in the US, as well as the first university offering both undergraduate and graduate studies (although both of these claims are contested by other universities). The original board of trustees assembled by Franklin was the first non-sectarian board in the nation. During the Philadelphia Campaign of the American Revolutionary War, Penn's campus served as the United States capitol for six days in 1778. Beyond functioning as a meeting place for numerous Founding Fathers, Penn boasts the nation's first medical school, journalism curriculum, business school, and psychology clinic. The university's focus on research and offering a pragmatic education has persisted from the 18th century into the present.
Notable Penn alumni include philosopher and linguist Noam Chomsky, prominent African-American poet Nikki Giovanni, award-winning musician John Legend, Chiang Wan-an, the current mayor of Taipei, Taiwan, and Drew Gilpin Faust, the first female president of Harvard University.
Traditions:  
The Econ Scream takes place each fall semester the night before the Econ 001 midterm exam. As a means of releasing pre-test stress, students gather in the Lower Quad and let out a collective shout at midnight. They also share snacks and listen to music together.
Penn's Hey Day, which dates back to 1916, takes place in May. The occasion celebrates the departure of the current senior class and the rise of juniors to senior status. Students wear traditional "boater" hats (once straw, now styrofoam or plastic) and carry canes as they march down Locust Walk to College Hall.
Fans of Penn's Quakers football team throw pieces of toast from the stands during the third quarter of football games while the band plays "Drink a Highball." The tradition originated during the university's ban on alcohol at its Franklin Field in the 1970s; clever students started throwing toast in lieu of an actual toast.
Noteworthy Features:
Penn is host to four undergraduate schools: the College of Arts & Sciences, The School of Nursing, the Wharton School of Business, and the School of Engineering and Applied Science. The school's dual degree program allows students to obtain bachelor's degrees from two schools and still graduate in four years.
Students at the College of Arts & Sciences have the option to design their own major, combining academic elements of various disciplines to create a field of study unique to them.
Penn's Wharton School is known for integrating well-rounded studies in the arts and sciences into its business curriculum. It's also known for allowing juniors to apply for "submatriculation" into its M.B.A. program and begin completing graduate degrees during their senior year.
Admissions Profile
Average GPA: 4.0
Test Scores (mid-50% range): 1450-1560 SAT/ 33-34 ACT
Admit Rate: 5%
Test-optional? Yes
Offers Early Admissions? Yes–Early Decision
Supplemental Essays
Penn's Prompt 1: How will you explore community at Penn? Consider how Penn will help shape your perspective and identity, and how your identity and perspective will help shape Penn. (150-200 words)
Penn's Prompt 2: Considering the specific undergraduate school you have selected, describe how you intend to explore your academic and intellectual interests at the University of Pennsylvania. (150-200 words)
Penn's Prompt 3: Write a short thank-you note to someone you have not yet thanked and would like to acknowledge. (We encourage you to share this note with that person, if possible, and reflect on the experience!) (150-200 words)
Fortunately, the first two of these questions are pretty common essay prompts to encounter. For the question about community, it's important to be as specific as possible, tailoring your response to Penn–and to you. What have you done in terms of community engagement that you'll bring with you to Penn, and how will you demonstrate the skills you've gained within the Penn-specific community? For the second question, it's also a good idea to go into as much detail as you can in the space you have, showing how you intend to pursue your academic goals at your chosen undergraduate school within Penn. You can find more pointers on how to respond to these questions here.
The third essay prompt, which is unique to Penn, is an opportunity to let the school get to know you in a wonderful way. The prompt asks, what and who are you grateful for? How has the person you're thanking positively influenced your life? Approach this question with honesty and an open mind, and importantly, let your true voice come through as you're writing. This question gives admissions officers a perspective into your most sincere self. As you're considering whom to thank, think outside the box. It's fine to thank a parent, teacher or mentor, but a thank-you to someone less expected (a teammate or coworker, someone you met traveling, an elder in your community) might offer surprising insight into who you are and what you value.