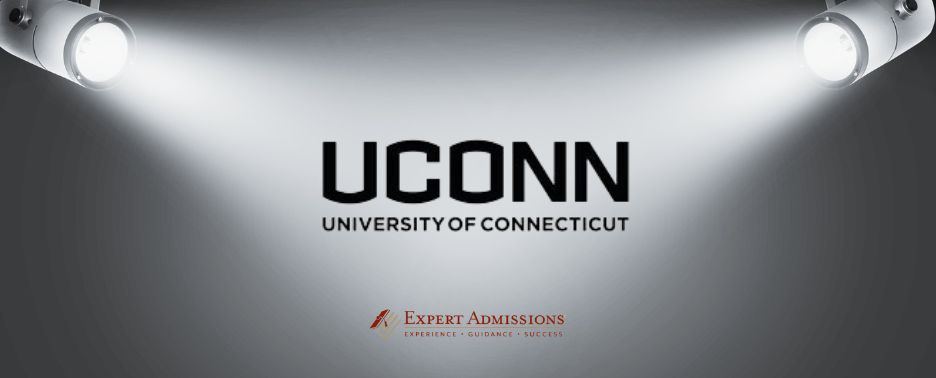 Location: Storrs, CT 
Undergraduate Population: 18,567
Most Popular Majors: Business, Engineering Physics, Education, Pharmacy Studies, Allied Health Sciences
Motto: Robur ("Oak, Strength")
Demographics:
White 52.3%
Latinx 14.3%
Asian/Asian American 12.5%
Black/African American 6.9%
Multiracial 3.8%
Native American less than 1%
History: Nestled in the rolling New England farmland, University of Connecticut–or UConn for short–has a long history as an agricultural college. Founded in 1881 as Storrs Agricultural School, UConn has transformed over the last nearly 150 years into an R1 university and one of best public colleges in the Northeast. The school became Connecticut's land-grant college in 1893, the same year it officially admitted women among its ranks. After undergoing several name changes, the college became University of Connecticut in 1939. In 1940, UConn's trustees designated schools for Agriculture, Business, Home Economics, Arts and Sciences, and Education; the School of Social Work and the School of Nursing were established the same year.
Since the 1990s, UConn has been on the receiving end of funding from the State of Connecticut that has helped propel its facilities, infrastructure, STEM initiatives and faculty to levels not normally available to public universities. The school's sports teams–the Huskies–compete in the Big East Conference, boasting the top NCAA women's basketball team in the nation and laying claim to a total of 23 NCAA championships. Between the research opportunities, facilities, athletics, and campus resources, UConn has come a long way from its farm-school roots!
Noteworthy UConn alumni include WNBA champion and Olympic gold medalist Maya Moore, former NASA astronaut Franklin Chang-Díaz, bestselling novelist Wally Lamb, NBA All-star basketball player Ray Allen, and former SNL cast member Bobby Moynihan.
Traditions:
UConn students preparing for big exams (or athletes gearing up for big games) are known to rub the nose of Jonathan, a bronze Husky statue that stands outside of the college's Gampel Pavilion, for good luck.
The Student Union Board of Governors (SUBOG) hosts a yearly Winter Weekend at UConn, featuring events such as a ski trip, Moonlight Breakfast, and the famous One Ton Sundae, a massive gathering with over 400 ice cream flavors that students can scoop into their own personal bucket.
Sports are huge at UConn, so it only makes sense that Homecoming week would be an event to remember. Students celebrate during the week leading up to the Huskies Homecoming football game with a parade, carnival, "fan fest," and even a lip sync competition!
Noteworthy Features: 
The Academic Center for Exploratory Students (ACES) offers UConn students individualized academic advising, allowing students who are in the process of choosing a major a host of resources for finding their academic focus. Among these resources are The Major Experience, a one-credit course designed to help students explore majors before making a decision.
UConn students can apply for Summer Undergraduate Research Fund (SURF) grants, which provide up to $4,500 for research or creative projects undertaken over the summer. The grants are competitive and also come with faculty supervision.
UConn is home to the Dodd Center for Human Rights, named in honor of Nuremberg International Military Tribunal counsel Thomas J. Dodd. The Dodd Center offers UConn undergraduates an interdisciplinary major and a minor in Human Rights and also hosts an expansive collection of human rights-related research materials.
Admissions Profile
Average GPA: Not reported
Test Scores (mid-50% range): 1230-1430 SAT/27-33 ACT
Admit Rate: 55.5%
Test-optional? Yes
Offers Early Admissions? No; admissions are made on a rolling basis
Supplemental Essay
University of Connecticut does not have a supplemental essay.