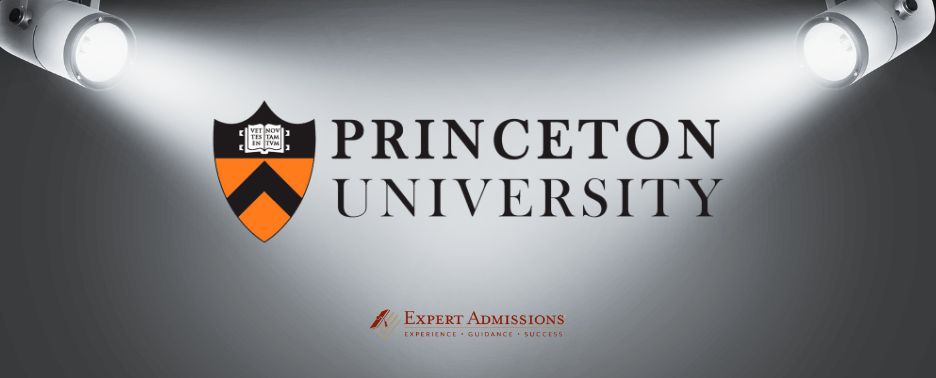 Location: Princeton, NJ
Undergraduate Population: 5,548
Most Popular Majors: Computer Science, Public Policy, Economics, Politics, History
Motto: Dei Sub Numine Viget (Under God's Power She Flourishes)
Demographics: 
White 41%
Asian/Asian American 28%
Latinx 11%
Black/African American 9%
Multiracial 7%
Native American 1%
History:
Princeton is a private Ivy League research university. Originally founded as the College of New Jersey in 1746, Princeton is the fourth-oldest college in the United States. The campus played a role in the American Revolution, and Princeton was briefly the country's capital in 1783 when the Continental Congress was meeting in Nassau Hall. During World War II, Princeton gained much attention for its physics and mathematics programs, in part due to an influx of European scientists leaving Nazi Germany (including Albert Einstein). Many Princeton scientists, including the entire physics department, worked on the Manhattan Project. The period after the war saw the desegregation of the college and an increased focus on government-sponsored research. Princeton began admitting female undergraduates in 1969 amid a climate of increased student activism, particularly focused on the Vietnam War.
Notable Princeton alumni include the moral and political philosopher John Rawls, actors David Duchovny, Dean Cain, and Brooke Shields, and three former US presidents: James Madison, Woodrow Wilson, and John F. Kennedy.
Traditions:
The most irregular of Princeton's traditions is the Big Three bonfire, which not everyone is guaranteed to experience in their four years as an undergraduate. The bonfire is held only if Princeton defeats both Harvard and Yale in football in a single season.
The official entrance to Princeton University is the FitzRandolph Gate, which graduating seniors walk through at commencement to symbolize the completion of their time at Princeton. Legend has it that students who walk out of the gates before graduation will not graduate.
Cane Spree began in the 1860s, at a time when it was fashionable for men to carry canes. Conflict broke out when sophomores attempted to seize canes from first-year students, and a tradition was born. With many changes over the decades, today, Cane Spree is an organized battle for bragging rights as first-years and sophomores compete in relay races, obstacle courses, and cane wrestling before enjoying some barbecue in the football stadium.
Noteworthy Features:
Princeton's informal motto is "in service to humanity," and reflects the school's commitment to bettering both local and global communities and encouraging students to live "lives of purpose."
With over 500 student organizations from intramural sports to chocolate making, students have ample opportunity to explore their interests.
Eating clubs are a major source of dining, social, and community service opportunities for students in their junior and senior years, with about 70% of eligible students joining. The eating clubs also host weekly parties, many of which are open to all Princeton students. Although they're often compared to fraternities and sororities, all eating clubs are co-ed. Princeton University does not recognize any fraternities or sororities, though, unofficially, some do exist for students to join.
Princeton offers financial aid to cover 100% of the cost of tuition, room, and board for students whose families make less than $100,000 annually.
Admissions Profile
Average GPA: 3.93
Test Scores (mid-50% range): 1460-1570 SAT / 33-35 ACT
Admit Rate: 4%
Test-optional? Yes, through at least fall 2025
Offers Early Admissions? Yes, Single-Choice Early Action
Supplemental Essays
Princeton requires several supplemental essays, as well as some "quick take" questions designed to get to know you better. Make sure you set aside plenty of time for your Princeton application as you consider these questions:
Princeton's Prompt 1: As a research institution that also prides itself on its liberal arts curriculum, Princeton allows students to explore areas across the humanities and the arts, the natural sciences, and the social sciences. What academic areas most pique your curiosity, and how do the programs offered at Princeton suit your particular interests? (Please respond in 250 words or fewer.)
Princeton's Prompt 2: Briefly elaborate on an activity, organization work experience, or hobby that has been particularly meaningful to you. (Please respond in 150 words or fewer.)
Princeton's Prompt 3: At Princeton, we value diverse perspectives and the ability to have respectful dialogue about difficult issues. Share a time when you had a conversation with a person or a group of people about a difficult topic. What insight did you gain, and how would you incorporate that knowledge into your thinking in the future? (Please respond in 250 words or fewer.)
Princeton's Prompt 4: Princeton has a longstanding commitment to service and civic engagement. Tell us how your story intersects (or will intersect) with these ideals. (Please respond in 250 words or fewer.)
Princeton's Prompt 5: Please respond to each question in 50 words or fewer. There are no right or wrong answers. Be yourself!
What is a new skill you would like to learn in college?
What brings you joy? 
What song represents the soundtrack of your life at this moment?
With so many questions, it can be difficult to come up with different topics for each response. But don't be overwhelmed! The questions about extracurricular involvement and how you'll explore your academic interests at Princeton are actually two of the most common types of question you'll encounter when filling out college applications, and you can find more advice on how to address them here.
If possible, limit overlap with other essays (including the main essay) in your supplements. A great place to start is with the activities list on your Common App. Looking over your activities, see if your involvement can yield compelling and specific responses to the questions about academic interest, extracurricular involvement, and service and civic engagement.
One of the more unique questions Princeton asks is about a time when you discussed a difficult topic. The conversation might have taken place in any number of contexts, from a classroom to a dinner table, but the most important thing is to demonstrate how you rose to the occasion. This prompt isn't about changing your mind or getting someone else to agree with you. Instead, reflect on how you listened and what you learned, and show the admissions office that you're someone who can handle difficult conversations in a classroom or around campus.
For each of these essays, remember that your impact and personal growth are more important than the descriptions of the activities you were involved in or events that unfolded. Each prompt is an opportunity to share a different side of yourself — academic and social — so that admissions officers can picture you as a part of their campus community.