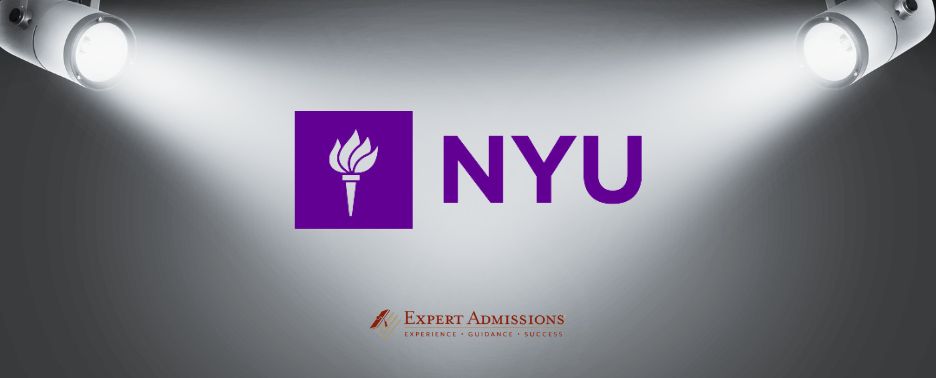 Location: New York, New York
Undergraduate Population:  26,613
Most Popular Majors: Economics, English, Journalism, Accounting, Business & Political Economy
Motto: Perstare et praestare ("To persevere and to excel")
Demographics:
White 29.8%
Asian/Asian American 22.6%
Latinx 20.0%
Black/African American 10.0%
Multiracial 5.0%
Native American less than 1%
History: 
A New York City fixture since 1831, New York University is practically synonymous with the bustling urban energy of lower Manhattan. The school was founded by Albert Gallatin, the Secretary of the Treasury under Thomas Jefferson and James Madison, who envisioned an urban university open to all (men) regardless of social class. The first NYU classes were held in 1832, and the school created its first professional school, the NYU School of Law, in 1835. Women were admitted to NYU starting in 1888. The college was primarily located in the Bronx until 1914, when the current Washington Square campus was founded as the main undergraduate location. By 1917, NYU was home to 9,300 students, making it one of the largest universities in the nation at the time.
As the university has evolved, its facilities–and student body–have become integral parts of New York's Greenwich Village, with the university hosting downtown landmarks such as the 12-story Bobst Library and the Skirball Center, the largest performing arts center below 42nd Street.
Notable NYU alumni include legendary film director Martin Scorsese, former Federal Reserve Chairman Alan Greenspan, actor and filmmaker M. Night Shyamalan, award-winning actor and rapper Donald Glover (also known as Childish Gambino), and former Xerox CEO Ursula Burns (the first Black female CEO of a Fortune 500 company).
Traditions:
NYU students begin their college journey with Welcome Day, part of the multi-day Welcome Week tradition. After arriving on campus and settling into the dorms, students enjoy a themed ball with multiple DJs. Throughout the week, the college hosts numerous opportunities for students to celebrate their new home, including a cappella shows and drag bingo.
NYU hosts a yearly MLK Week around the Martin Luther King, Jr. holiday. The event, which is focused on King's legacy of Black liberation, features an oratorical contest, panel discussions, a faculty awards ceremony, and more.
Toward the beginning of May each year, NYU hosts a Strawberry Festival on W. 3rd St. The festival is open to the public and to all NYU students, and includes music, vendors, games, art, and a massive 160-square foot strawberry cake.
Noteworthy Features:
There are ten undergraduate schools to choose from at NYU. These include the College of Arts and Sciences, the Stern School of Business, the Gallatin School of Individualized Study, the Tandon School of Engineering, the Steinhardt School of Culture, Education, and Human Development, and the Tisch School of the Arts.
NYU claims the title of largest private university in the United States by enrollment, with 26,613 undergraduates and about the same number of graduate students. With over 100,000 applicants per year since the start of the pandemic, it's also the most applied-to private university in the country.
More than half of NYU students study abroad during their college career, and this trend is facilitated by NYU's many global campuses. There are currently NYU campuses in Abu Dhabi, Shanghai, Accra, Buenos Aires, Prague, Sydney, Tel Aviv, and other cities.
Admissions Profile
Average GPA: 3.69
Test Scores (mid-50% range): 1370-1510 SAT/ 30-34 ACT
Admit Rate: 16.2%
Test-optional? Yes
Offers Early Admissions? Yes–Single-choice Early Decision
Supplemental Essay
NYU's Optional Essay prompt: NYU was founded on the belief that a student's identity should not dictate the ability for them to access higher education. That sense of opportunity for all students, of all backgrounds, remains a part of who we are today and a critical part of what makes us a world class university. Our community embraces diversity, in all its forms, as a cornerstone of the NYU experience.We would like to better understand how your experiences would help us to shape and grow our diverse community. (250 words or less).
Although this essay is technically optional, you should definitely do it when applying to NYU–at the very least, it's an opportunity to add more information about who you are, letting the admissions committee get to know you better. Think carefully about the prompt as a whole, and pay close attention to the last part of the question. The prompt is asking you to talk about your particular experience as it relates to your identity: how and where did you grow up? What communities have you meaningfully contributed to? What values do you bring to interactions with people from diverse backgrounds? Once you've articulated these details about yourself, consider how you would translate your experience to the community you'd like to be a part of at NYU. This might be best imagined in terms of specific experiences. Have you been passionate about STEM in high school and used your enthusiasm to bring people together? Talk about how you'll do that at NYU. Have you traveled abroad and studied a new language? Mention your desire to continue on that path with your fellow students. At the end of the day, it's important that you answer the prompt in a way that's authentic to you.