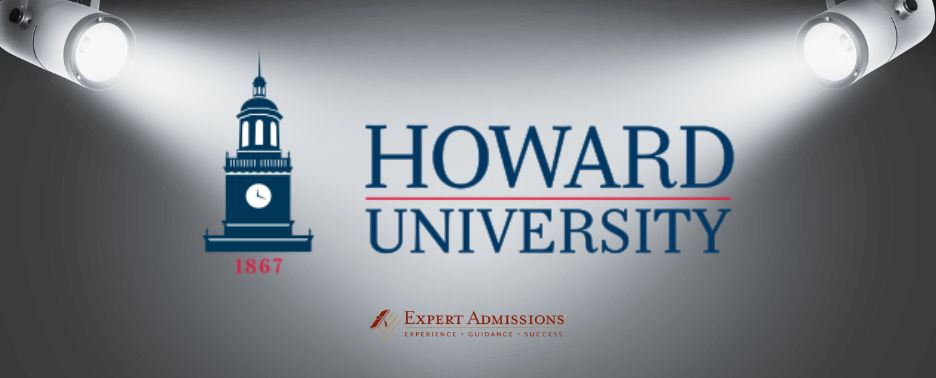 Location: Washington, DC
Undergraduate Population: 8,800
Most Popular Majors: Computer Science, Journalism, Political Science, Business, Nursing, Psychology, Architecture, and Afro-American Studies
Motto: Veritas et Utilitas (Truth and Service)
Demographics: 
Black/African American 73%
Latinx 6%
Multiracial 3%
Native American 2%
Asian/Asian American 1%
History:
Howard University is a private historically Black research university (HBCU). Founded in 1867 shortly after the end of the Civil War, Howard educated over 150,000 formerly enslaved Black Americans in the first five years of its existence. Throughout the 20th century, the university was a center for advancement for African Americans: the chair of Howard's political science department, Ralph Bunche, became the first winner of African descent of the Nobel Peace prize, and philosophy Chair Alain Locke became the first African American Rhodes Scholar. The university also played pivotal roles in the Civil Rights movement, with Howard students pioneering nonviolent protests against Jim Crow-era segregation as early as 1942.
Notable Howard alumni include Vice President Kamala Harris, US Supreme Court Justice Thurgood Marshall, novelist Toni Morrison, journalist Ta-Nehisi Coates, and late actor Chadwick Boseman, for whom Howard's School of Fine Arts is named.
Traditions:
The annual grudge match between Howard and Hampton University's football teams is hugely popular, with the winner being deemed the "true HU."
Howard's Homecoming week has been a rich college tradition since 1924 and features a homecoming football game, fashion shows, a Coronation Ball, parties, and celebrity guest appearances.
Noteworthy Features:
Howard offers more academic programs than any other HBCU in the nation.
Howard is federally chartered and funded, with roughly 55% of the school's budget allocated by the United States Congress.
About 82% of Howard students receive need-based financial aid; the school also offers many unique funding opportunities for students, such as financial aid for international students and the Karsh STEM Scholars Program, which offers full scholarships to first-year students in STEM fields who intend to pursue doctoral degrees.
Howard's motto reflects the school's commitment to making a difference, including in law, medicine, and STEM fields and in their mission statement to "prepare diverse, talented, and ambitious students to learn, lead and embody excellence in truth and service."
Admissions Profile
Average GPA: 3.66 (unweighted)
Test Scores (mid-50% range): 1100-1270 SAT / 21-26 ACT
Admit Rate: 35%
Test-optional? Yes
Offers Early Admissions? Yes, Early Action and Early Decision
Supplemental Essays
Howard's Prompt: Please briefly elaborate on one of your extracurricular activities or work experiences. You may express why this activity is important to you, lessons learned from said activity, or any related details that give us more information on your passions, goals and/or experiences. While not required, this section gives our committee further details on your interests outside of the classroom. (optional; 250 words maximum)
The extracurricular activity essay is one of the most common prompts you'll see as you're applying to college. Howard's phrasing is especially helpful, as it guides you toward what makes a successful response. When crafting an essay about an extracurricular activity follow these tips:
Limit overlap with your personal statement if you've already written in depth about an activity in that essay.
Look at the activities you've listed on the Common App. What stands out as the most important to you or the one in which you made the greatest impact?
Your role is more important than the description of the activity itself. As Howard's prompt indicates, this is an opportunity for you to share more about yourself — your values, your goals, your skills (yes, interpersonal skills count!), any major accomplishments or contributions you've made, etc.
Note that Howard also has required supplemental essays that vary depending on which undergraduate college you're choosing to apply to (e.g., Arts & Sciences, Fine Arts, Engineering & Architecture, etc.). However, they share common themes: discussing why you're interested in that particular program and how Howard will help you achieve your goals. So, don't forget that second part of the question! Make sure you've thoroughly researched the opportunities available at Howard and can connect them to your own goals and past experiences.
With its wide range of academic programs, vibrant campus culture, legacy of social justice, and location in the nation's capital, Howard University is an ideal place to learn how to make an impact on the world.