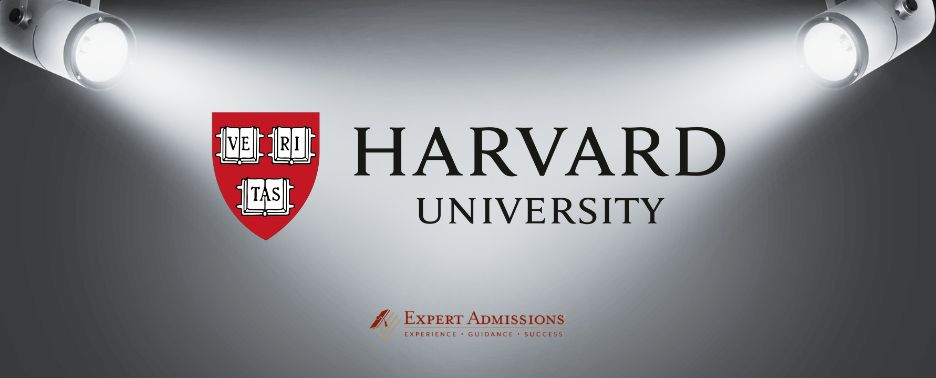 Location: Cambridge, MA
Undergraduate Population: 7,153
Most Popular Majors: Economics, Government, Computer Science, Applied Mathematics, History
Motto: Veritas ("Truth")
Demographics: 
White 40%
Asian/Asian American 28%
Black/African American 15%
Latinx 12.5%
Native American less than 3%
History: 
Harvard University is a private Ivy League research university. It was founded in 1636, making it the oldest higher education institution in the US. Originally focused on educating the clergy, Harvard was secularized in the 18th century and expanded in the 19th century to include multiple professional schools that led to its status as a major research university. Initially, women were not allowed to attend Harvard, though a few women were admitted as graduate students in the late 1800s. During World War II, students at Radcliffe, the nearby women's college, began attending classes at Harvard. Although the two schools had been closely linked since the 1970s, it wasn't until 1999 that they officially merged. After World War II, Harvard made an effort to diversify its student body to be more inclusive of students from multiple socioeconomic and religious backgrounds. Today, Harvard is widely regarded as one of the preeminent institutions of higher learning in the world, and the effort to diversify the university across multiple demographics continues.
Notable Harvard alumni include the Nobel Prize-winning poet and playwright T.S. Eliot, astrophysicist Neil deGrasse Tyson, and eight US Presidents including both Adamses, both Roosevelts, George W. Bush, and Barack Obama.
Traditions: 
Simply called "The Game," the annual football game between Harvard and Yale is one of the most anticipated events of the year. The rivalry between the Harvard Crimson and the Yale Bulldogs dates back to 1875. The Game is always scheduled as the last game of the year for both teams, making it a final game for graduating seniors and, in some years, the deciding game of the Ivy League championship.
Since 1894, Harvard and Yale have been able to put their rivalry aside in track and field to compete as a combined team against the UK's combined team from Oxford and Cambridge. The competition takes place every two years.
It's considered good luck to rub the foot of the statue of John Harvard in Harvard Yard. However, the statue's inscription (John Harvard • Founder • 1638) has given rise to the nickname "The Statue of Three Lies" for the following reasons: the person depicted is not John Harvard; John Harvard was a major benefactor, but not the founder, of Harvard University; and Harvard was founded in 1636!
Noteworthy Features:
The Harvard Library system is made up of over 90 individual libraries containing more than 20 million items, making it the largest academic library in the world.
Harvard is known for its House system, and first-year students look forward to the spring semester when they learn which House they will call home for the next three years. Harvard has 12 residential Houses accommodating between 350 and 500 students each, with 98% of undergraduates utilizing the House system. Each house has its own dining hall, common rooms, and other facilities. Houses promote a link between living and learning by hosting events like lectures, seminars, and opportunities for students to connect over common interests.
Admissions Profile
Average GPA: 4.2
Test Scores (mid-50% range): 1480-1580 SAT/ 33-36 ACT
Admit Rate: 3%
Test-optional? Yes
Offers Early Admissions? Yes — Restrictive Early Action
Supplemental Essays
Harvard's Prompt 1: Please briefly elaborate on one of your extracurricular activities or work experiences. (150 words)
Harvard's Prompt 2: You may wish to include an additional essay if you feel that the college application forms do not provide sufficient opportunity to convey important information about yourself or your accomplishments. You may write on a topic of your choice, or you may choose from one of the following topics:
– Unusual circumstances in your life
– Travel, living, or working experiences in your own or other communities
– What you would want your future college roommate to know about you
– An intellectual experience (course, project, book, discussion, paper, poetry, or research topic in engineering, mathematics, science or other modes of inquiry) that has meant the most to you
– How you hope to use your college education
– A list of books you have read during the past twelve months
– The Harvard College Honor code declares that we "hold honesty as the foundation of our community." As you consider entering this community that is committed to honesty, please reflect on a time when you or someone you observed had to make a choice about whether to act with integrity and honesty.
– The mission of Harvard College is to educate our students to be citizens and citizen-leaders for society. What would you do to contribute to the lives of your classmates in advancing this mission?
– Each year a substantial number of students admitted to Harvard defer their admission for one year or take time off during college. If you decided in the future to choose either option, what would you like to do?
– Harvard has long recognized the importance of student body diversity of all kinds. We welcome you to write about distinctive aspects of your background, personal development or the intellectual interests you might bring to your Harvard classmates.
(optional; upload document, no word limit specified)
When approaching the first essay, keep in mind the essay's word limit–150 words is very short, so make every word count. Remember to focus on your impact and what you learned from the activity rather than spending that precious space describing the activity itself. You can find pointers on how to write compelling essays about your extracurriculars here.
The second Harvard essay question says that it's optional, but you should do it! There are only two supplemental essay questions for Harvard, and while the first one is fairly specific, this one offers so many different angles from which to talk about who you are: what stirs you intellectually, what experiences have shaped you, what you envision for yourself in the future. When answering this question, be clear about who you are, and bring your most innovative, passionate self to your response.
Although there's no word limit, you'll want to maintain a balance between saying something substantive and keeping the essay concise. Try to aim somewhere between 250 and 600 words, and keep it to one page maximum.