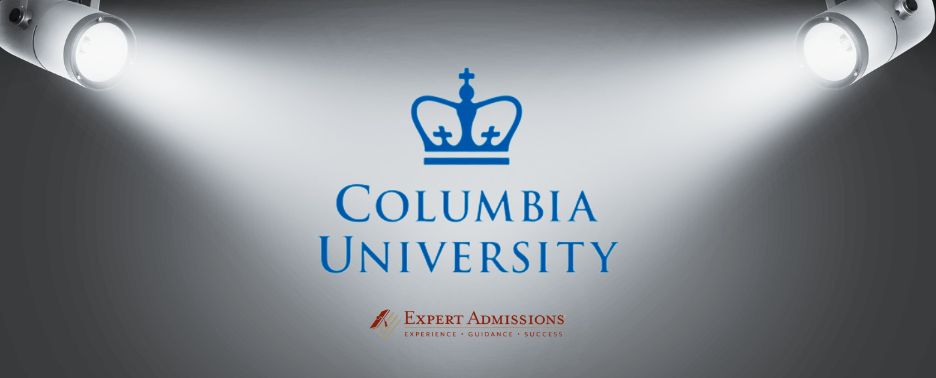 Location: New York, NY
Undergraduate Population: 6,716
Most Popular Majors: Economics, Computer Science, Political Science, History, Engineering
Motto: In lumine Tuo videbimus lumen ("In Thy light shall we see light") 
Demographics:
White 30%
Asian/Asian American 22%
Latinx 13%
Multiracial 3%
Black/African American 9%
Native American less than 1%
History:
Columbia University is one of the oldest universities in the country and was founded in 1754 as King's College. Originally located in lower Manhattan on the grounds of Trinity Church, the university was renamed after the American Revolution and moved to its Morningside Heights location in 1896. The college's first president was American Enlightenment philosopher Samuel Johnson, who also instructed what would be Columbia's first class (of eight students!). In the second half of the nineteenth century, Columbia became the major research university in the United States. Nicholas Murray Butler, the namesake of Butler Library, brought Columbia-Presbyterian Medical Center–the world's first academic medical center–to the college and also founded Columbia's Teachers College with philanthropist Grace Hoadley Dodge in 1887.
Notable Columbia alumni include US President Barack Obama, legendary aviator Amelia Earhart, US Supreme Court Justice Ruth Bader Ginsberg, science fiction writer Isaac Asimov, and actress Maggie Gyllenhall.
Traditions:  
The Tree Lighting ceremony takes place every December just before finals week. Students gather for hot chocolate and performances by a cappella groups as the trees that line College Walk are illuminated by lights, which stay up until February 28th.
During the New Student Orientation Program each fall, staff and administrators sing Columbia's fight song to first-year students as they enter the gates of the University and begin their Columbia journey.
Legend has it that the first student from an incoming class to find the (well-hidden) owl in the robes of the Alma Mater statue on the steps of Low Library will be that class's valedictorian.
Noteworthy Features:
Columbia's undergraduates are split between the Columbia College — the school's flagship — and the Fu Foundation School of Engineering and Applied Science. Graduate students may attend the School of International and Public Affairs, the Graduate School of Arts and Sciences, the School of the Arts, the School of Professional Studies, and others.
Columbia's required Core Curriculum is a standout feature of a Columbia education. The six courses that make up the Core are required of all Columbia College undergraduates and ensure a well-rounded liberal arts education for all students, regardless of major. The Core includes instruction in literature, philosophy, music, art, science, and writing.
Students can study over 50 foreign languages at Columbia, including Persian, Urdu, and Czech.
Admissions Profile
Average GPA: 3.91
Test Scores (mid-50% range): 1440-1600 SAT/ 34-35 ACT
Admit Rate: 3%
Test-optional? Yes
Offers Early Admissions? Yes — Single-Choice Early Decision
Supplemental Essays
Columbia uses several required essays to get to know its applicants from multiple perspectives. These include a couple of longer essays and a few shorter responses:
Columbia's Prompt 1: A hallmark of the Columbia experience is being able to learn and thrive in an equitable and inclusive community with a wide range of perspectives. Tell us about an aspect of your own perspective, viewpoint or lived experience that is important to you, and describe how it has shaped the way you would learn from and contribute to Columbia's diverse and collaborative community. (200 words or fewer)*
Columbia's Prompt 2: Why are you interested in attending Columbia University? We encourage you to consider the aspect(s) that you find unique and compelling about Columbia. (200 words or fewer)*
Columbia's Prompt 3: List the titles of the books, essays, poetry, short stories or plays you read outside of academic courses that you enjoyed most during secondary/high school. (75 words or fewer)*
Columbia's Prompt 4: We're interested in learning about some of the ways that you explore your interests. List some resources and outlets that you enjoy, including but not limited to websites, publications, journals, podcasts, social media accounts, lectures, museums, movies, music, or other content with which you regularly engage. (125 words or fewer)*
Columbia's Prompt 5: In Columbia's admissions process, we value who you are as a unique individual, distinct from your goals and achievements. In the last words of this writing supplement, we would like you to reflect on a source of happiness. Help us get to know you further by describing the first thing that comes to mind when you consider what simply brings you joy. (35 words or fewer)*
While writing these essays may seem like a daunting task, it's absolutely possible to do a great job and have fun writing them if you approach them one at a time. The first two of these prompts listed here are among the most common types of college essay prompts. You can find insights on how to approach these prompts here.
The other three prompts, all of which are quite short, are really designed to give the admissions committee a vivid sense of who you are so that they can better picture you on Columbia's campus. When generating responses to these prompts, come up with ideas that don't overlap with your main essay, if possible. For the essay asking you to list books and works of literature you've read outside of class, take the prompt at its word — don't list texts you read for class! Since many high school courses read the same books, it's likely Columbia's admissions committee will know if you do list a book you read in school. You may even want to seek out some literary works that spark your intellectual interest in order to answer this question.
The question about resources, outlets, and content that you enjoy is one of Columbia's most unique essay prompts. When responding to this prompt, really lean in to who you are. Use the essay as a place to showcase everything from your niche scientific interests (that favorite astrophysics podcast) to your non-so-secret nerdy passions (that sci-fi series you're addicted to). This prompt, as well as the prompt about a source of happiness, are really opportunities to be your most curious, interesting, and authentic self.
Columbia is unique in being the only Ivy League university in New York City, and its students take advantage of the singular combination of a rigorous intellectual community in the most vibrant city in the United States.