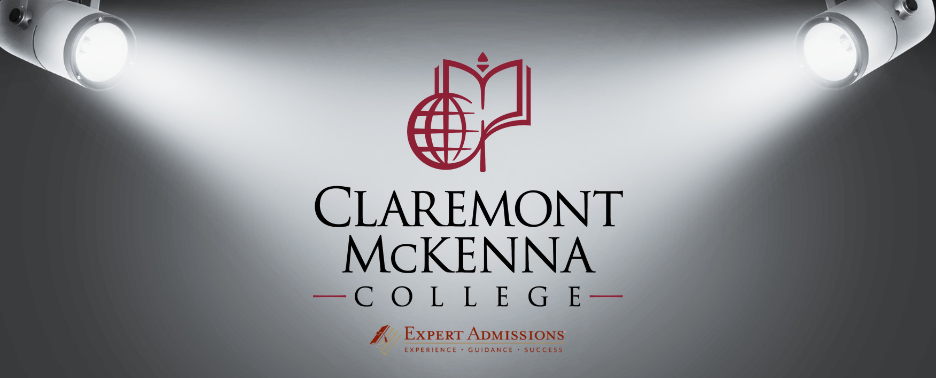 About Claremont McKenna College
Location: Claremont, CA
Undergraduate Population: 1,386 
Most Popular Majors: Economics, Government, International Relations, Psychology, History
Motto: Crescit cum commercio civitas  ("Civilization prospers with commerce")
Demographics:
White 35.4%
Latinx 16.3%
Asian/Asian American 15.5%
Multiracial 7%
Black/African American 5.9%
Native American less than 1%
History:
Claremont McKenna College (CMC)—initially known as Claremont Men's College—was founded in September 1946 with a class of 86 students and seven faculty members. It was the third Claremont Consortium college to be established after Pomona and Scripps. When a national trend toward coeducation among colleges such as Yale, Williams, Amherst and Dartmouth emerged in the 1970s, CMC considered admitting women. In 1975, the trustees voted to admit women to CMC with a 66% majority vote. In 1976 the Claremont Men's College admitted the first women to their freshman class.
The women of the earliest classes of CMC are known as "Pioneers." However, they graduated with degrees that still bore the "Claremont's Men's College" moniker. In 1981, the college was renamed Claremont McKenna College after Donald McKenna, a founding trustee.
The college has expanded significantly in the decades that have followed. The Kravis Center, completed in 2011,is a state-of-the-art academic center that houses classrooms, seminar rooms, a computer laboratory, and faculty offices. Claremont McKenna is also known for its signature program, the Marian Miner Cook Athenaeum (the "Ath"). Four nights a week during the school year, the Ath brings scholars, public figures, artists, and innovators to engage with the Claremont McKenna and Claremont College Consortium communities. It also hosts lunch speakers, roundtables, and smaller presentations.
The Roberts Pavilion serves as an athletic, fitness, and events center. Today, CMC offers 33 majors, along with several other fields of study through the Claremont Colleges Consortium.
Notable Claremont McKenna alumni includeAbercrombie & Fitch CEO Michael Jeffries, businesswoman Heidi Cruz, Montana governor Steve Bullock, food blogger Claire Thomas, and journalist for The New York Times Michael D. Shear.
Traditions:
All CMC freshmen take part in a five-day orientation program that includes a Welcome Orientation Adventure (WOA!) trip and a reception with the president and department chairs.
Club Claremont plans on-campus events as well as outings from surfing and skiing nearby to day trips to Disneyland and Los Angeles.
Division III athletics are an important part of life at Claremont McKenna. The women's golf, volleyball, and tennis teams are all recent national champions.
Noteworthy Features: 
Claremont McKenna's general education requirements include two semesters in the humanities; three in the social sciences; one semester each in the natural sciences and math; and a senior thesis.
All first-year CMC students take a Freshman Writing Seminar and a Freshman Humanities Seminar.
The college offers a 3–2 program in economics and engineering. The E&E program allows students to complete their engineering degree at the college or university of their choice. CMC also has a four-year BA/MA program in finance that enables students to complete the requirements of both a bachelor's degree and master's degree in four years. The college also offers a 4+1 BA/MBA program, which provides an opportunity for Claremont McKenna students to earn a Bachelor of Arts degree from CMC and an MBA from the Graduate School of Management at Claremont Graduate University.
Admissions Profile
Average GPA: Not reported
Test Scores (mid-50% range): 1450-1540 SAT/33-35 ACT
Admit Rate: 10.4%
Test-optional? Yes
Offers Early Admissions? Yes—Early Decision I and II
Supplemental Essays
Claremont McKenna's Required Essay Prompts:
CMC's mission is to prepare students for thoughtful and productive lives and responsible leadership in business, government, and the professions. With this mission in mind, please explain why you want to attend Claremont McKenna College. (250 words)
This is Claremont McKenna's version of a  "why this college" essay. The prompt focuses on students' goals and whether they align with the school's emphasis on "thoughtful and productive lives and responsible leadership in business, government, and the professions." Consider the ways you've explored your interest in those categories and what you hope to gain through studying att CMC.
Ask yourself what stands out the most to you about the school. You could be looking forward to a niche academic program or want to access a particular student organization or campus resource. Regardless of what you're excited about, find ways to connect your interests to unique features of the college. Admissions readers want to know that you're a good fit—and that your love for the school is genuine.
Please tell us why you chose the Major(s) you did? (250 words)
This is a "why major" essay. To make sure your essay aligns with the school's offerings, log on to Claremont McKenna's website. Take some time to look at the major you're interested in, and then write a response that shows what you love about that particular subject. Use the 250 words to let the school know how you've explored your interest in the field so far—and how you hope to continue pursuing it.
A critical part of fulfilling our mission is living out the commitments of CMC's Open Academy: Freedom of Expression, Viewpoint Diversity, and Constructive Dialogue. We want to learn more about your commitment to listening and learning from others with different viewpoints, perspectives, and life experiences from your own.  
Describe a time when engaging with someone about a specific topic resulted in you changing your attitude, belief, or behavior, or you changed the belief or behavior of someone else. What was the change that occurred for you, and what facilitated that change? What did you learn from that experience, and how has it informed how you engage with others? (250 words)
Tone is important for prompts about difficult conversations. Choose a topic that reflects your honest perspective, and make sure that your tone is respectful.. Don't forget to address the second part of the question about how it has informed the way you engage with others, as it will help admissions officers understand how you'd interact with fellow students. Once you've finished a draft, read it over to consider how you come across. Does the essay demonstrate that you're someone who isn't afraid to be challenged?
For more tips on common supplemental essay prompts, see our blog post here.