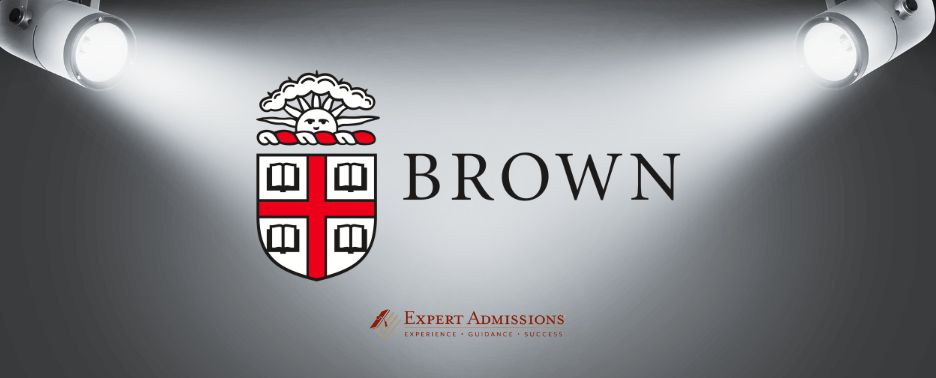 Location: Providence, RI
Undergraduate Population: 7,639
Most Popular Majors: Computer Science, Economics, Biology, English, Neuroscience
Motto: In Deo Speramus ("In God We Hope")
Demographics:
White 40.1%
Asian/Asian American 17.7%
Latinx 11.0%
Black/African American 7.4%
Multiracial 7.0%
Native American less than 1%
History: 
Brown's reputation for fostering independent thinking is well-earned and dates back to the university's early days. Founded in 1764 as The College in the English Colony of Rhode Island and Providence Plantations, Brown was the first US university to stipulate in its charter that students be admitted and instructed without regard to their religion. The university site played key roles in the Revolutionary War; Brown's University Hall housed French and American troops led by George Washington around the events leading up to the war's conclusion. The Declaration of Independence was signed by William Ellery and Stephen Hopkins, two of Brown's founders.
Brown claims some impressive innovations in American higher education, including the nation's first applied mathematics program and the first engineering program in the Ivy League. Students successfully lobbied for Brown's famous Open Curriculum, which the university adopted in 1969, doing away with distribution requirements and allowing students to take any course pass/fail. The university is currently made up of the College, the Graduate School, the School of Professional Studies, the School of Engineering, the School of Public Health, and the Alpert Medical School.
Notable Brown Alumni include American journalist, attorney, and publisher John F. Kennedy Jr., Tony Award-winning actor Daveed Diggs, educator and abolitionist Horace Mann, actress and activist Emma Watson, and Pulitzer Prize-winning novelist Marilynne Robinson.
Traditions: 
Brown hosts a yearly Campus Dance in the late spring to mark the beginning of Commencement weekend. There, students and alumni dance under the stars on the College Green; the tradition has been ongoing since 1856!
Brown's iconic Van Wickle Gates are only opened twice yearly: in the fall, the gates are opened inward to welcome incoming students for the Student Orientation; in the spring, they're opened for graduating students exiting after Commencement. Legend has it that any student who passes through the gates more than twice will have bad luck.
For the first two weeks of each semester, students at Brown may "shop" for the courses they'd like to take, trying out different classes before registering, in a tradition known as Brown's "shopping period."
Noteworthy Features:
Brown hosts a dual degree program with the neighboring Rhode Island School of Design (RISD).Students take five years to complete the program and graduate with both a Bachelor's degree from Brown and a Bachelor of Fine Arts degree from RISD.
Students at Brown can create their own majors (called "concentrations"). The Open Curriculum at Brown lives up to its name: students may take whatever classes they wish, as long as they take two writing-intensive courses, do significant coursework in their chosen concentration, and take a minimum of 30 courses during their undergraduate career.
Those interested in getting hands-on research experience as undergraduates may apply for an Undergraduate Teaching and Research Award (UTRA) at Brown. The UTRA award funds students' self-directed research projects and features mentorship from a member of Brown's faculty.
Admissions Profile
Average GPA: Not reported
Test Scores (mid-50% range): 1500-1560 SAT/ 34-36 ACT
Admit Rate: 5.0%
Test-optional? Yes
Offers Early Admissions? Yes–Single-choice Early Action 
Supplemental Essays
Brown Prompt 1: Brown's Open Curriculum allows students to explore broadly while also diving deeply into their academic pursuits. Tell us about any academic interests that excite you, and how you might use the Open Curriculum to pursue them while also embracing topics with which you are unfamiliar. (200-250 words)
Unlike other "why this college?" essay prompts, this question asks students to address something that's unique to Brown: its Open Curriculum. When responding to this question, it's important that you have a clear sense of how you would like to make Brown's Open Curriculum your own. Be specific so that admissions officers can see that you'll be thoughtful and deliberate in how you create your own academic path. The space you have to respond is short, so make sure you make the best use of each word. Address your academic and intellectual passions, including subjects you're genuinely excited to learn more about, and articulate why the Open Curriculum system is an ideal way for you to explore these passions.
Brown Prompt 2: Brown's culture fosters a community in which students challenge the ideas of others and have their ideas challenged in return, promoting a deeper and clearer understanding of the complex issues confronting society. This active engagement in dialogue is as present outside the classroom as it is in academic spaces. Tell us about a time you were challenged by a perspective that differed from your own. How did you respond? (200-250 words)
This prompt is a version of the "community" question that comes up more and more often in supplemental essay prompts. When responding to this question, recall an event that challenged you, and tell the story with both honesty and insight into what you learned. Note the part of the question claiming "active engagement in dialogue is as present outside the classroom as it is in academic spaces" – when choosing a story to tell, think of experiences you've had both in and out of the classroom. You can find more ideas on how to respond to a community prompt here.
Brown Prompt 3: Brown students care deeply about their work and the world around them. Students find contentment, satisfaction, and meaning in daily interactions and major discoveries. Whether big or small, mundane or spectacular, tell us about something that brings you joy. (200-250 words)
This prompt is an invitation to let Brown get to know you in a fun and meaningful way. When writing about what brings you joy, take care not to repeat anything you've written elsewhere in your application; rather, think of this question as your moment to show the admissions committee something amazing that makes you you.