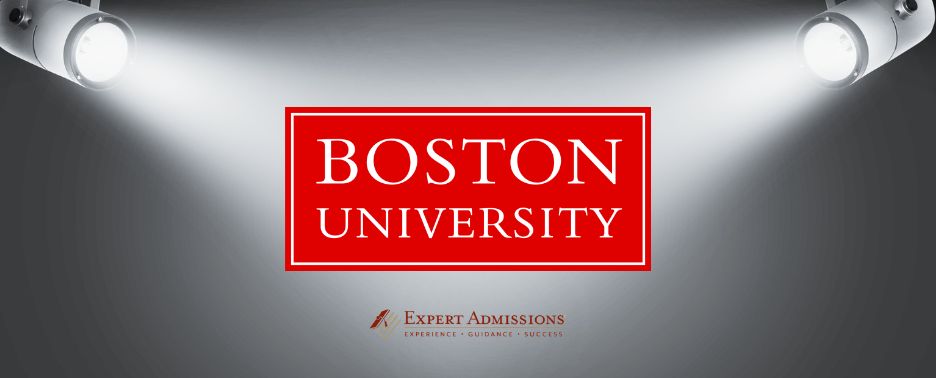 Location: Boston, MA
Undergraduate Population: 18,459
Most Popular Majors: Business Administration, Communication, Economics, Psychology, Biology
Motto: "Learning, Virtue, Piety"
Demographics:
White 33.0%
Asian/Asian American 19.2%
Latinx 10.4%
Black/African American 4.9%
Multiracial 4.4%
Native American less than 1%
History:  
Although the university has its earliest roots in Vermont, Boston University has become part and parcel of the city of Boston over the course of its 184-year history. Founded in 1839 in Newbury, Vermont as the Newbury Biblical Institute, the university moved first to Concord, New Hampshire and then finally to Boston, where it was chartered as Boston University in 1869. The school placed an emphasis on inclusion that was remarkable for its time; students were admitted regardless of race, sex, or religion. Innovation flourished at BU in its early years. Alexander Graham Bell, a professor of Vocal Physiology and Elocution, invented the telephone in his lab at BU in 1875. In 1877, the university granted a Ph.D. to Classics scholar Helen Magill White, making her the first woman to receive a doctorate from an American university.
During the 20th century, the university's scope expanded rapidly. The current Charles River campus was purchased and developed in the 1920s, and the following decades saw the addition of the College of Engineering, the College of Communication, and numerous other colleges–BU currently boasts ten undergraduate colleges altogether!
Notable BU alumni include award-winning actress Alfre Woodard, comedian and writer Marc Maron, political journalist Steve Kornacki, ice hockey goaltender and Olympic Gold Medalist Jim Craig, and US Deputy Secretary of State Wendy Sherman.
Traditions:
The SPLASH student involvement fair happens each spring and fall on BU's Nickerson Field. Over 450 student clubs and organizations set up on the field to welcome new students and get to know potential members.
BU's DeWolfe Boathouse serves as the starting point for the Head of the Charles Regatta, the world's largest three-day regatta. Three Division I crew teams from BU compete in the Regatta each year.
Each fall, BU Dining Services hosts a Lobster Night, where students can enjoy a whole, fresh New England lobster (along with the classic corn on the cob, potatoes and butter). Vegan and kosher Lobster Night options are also available ("lobster" mac and cheese, anyone?)
Noteworthy Features:
Among BU's many undergraduate colleges is the College of General Studies (CGS), home of BU Hub, a two-year comprehensive liberal arts program. After fulfilling a set number of BU Hub requirements, students can transition to another of BU's undergraduate colleges and finish their bachelor's degree.
BU's Questrom School of Business offers an Honors Program for highly motivated business students. Participants join seminars, engage in community service, and complete a mentored capstone project in the field of research, business consulting, or innovation.
The College of Engineering boasts a cutting-edge Robotics Lab. There, students can design, construct, and repair robots; the lab also features ground and air autonomous vehicles that have been designed in-house!
Admissions Profile
Average GPA: 3.88
Test Scores (mid-50% range): 1400-1600 SAT / 30-36 ACT
Admit Rate: 14.4%
Test-optional? Yes
Offers Early Admissions? Yes–Early Decision I and Early Decision II
Supplemental Essay
BU's Required Essay Prompt: What about being a student at Boston University most excites you? (250 words max)
This is a classic "why this college" supplemental essay prompt, but the operative word here is "excites." By framing the question in this way, BU is inviting you to discuss what you're passionate about. What form that takes is up to you–you could write about what thrills you intellectually or academically, the community and campus resources you've pumped up about, or what catches your attention about living in the city of Boston. No matter what, make sure you're linking your enthusiasm to features that are unique to Boston University. You want to let the reader picture you on campus. For more pointers on how to answer this prompt, and other common prompts, check out our blog post here.