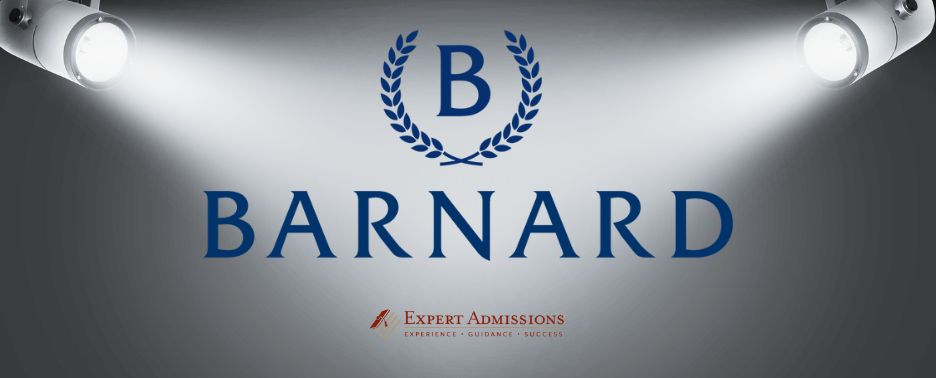 Location: New York, NY
Undergraduate Population: 2,959 
Most Popular Majors: Economics, Psychology, English, Political Science, Biology
Motto: Hepomene toi logismoi (Following the Way of Reason)
Demographics:
White 41%
Asian/Asian American 18%
Latinx 13%
Multiracial 7%
Black/African American 6%
Native American less than 1%
History: (paragraph about 100 words)
The most selective women's college in the US, Barnard College is known for its intellectual rigor and outspoken, creative student body. The college is affiliated with Columbia University (just across the street), and Barnard students may take classes on both campuses. Barnard was founded in 1889 by both male and female suffragists, wanting to create a women's college because Columbia University only admitted men. The college was named for Frederick Augustus Porter Barnard, a recently-deceased Columbia president and advocate for the admission of women to Columbia. Before moving to its Morningside campus, Barnard courses were held in a rented brownstone on Madison Avenue, where a faculty of six taught the first class of 36 female students in science and arts.
Notable Barnard alumni include former ACLU President Susan N. Herman, social activist and philosopher Grace Lee Boggs, comedian Joan Rivers, Spelman College president Helene D. Gayle, and Pulitzer Prize-winning novelist Jhumpa Lahiri.
Traditions:
The night before finals begin, Barnard administrators, deans, and even the college President prepare and serve a themed "Midnight Breakfast" to over a thousand students in the Student Center.
Each fall, Barnard students participate in "Big Sub," creating a subway sandwich over 700 feet long. The sandwich includes vegetarian and vegan sections, and students can take as much sandwich as they can carry. 
Noteworthy Features:
Barnard students have the option to earn a bachelor's degree from Barnard and a master's degree from Columbia in five years. Students can pursue this pathway in Engineering, International and Public Affairs, Public Health, and other areas.
First-year students at Barnard are guaranteed four years of housing in one of Barnard's ten residence halls. Barnard also shares two co-ed dormitories with Columbia.
24% of Barnard students are native New Yorkers.
Admissions Profile
Average GPA: 4.0
Test Scores (mid-50% range): 1424-1150 SAT / 32-34 ACT
Admit Rate: 11%
Test-optional? Yes
Offers Early Admissions? Yes
Supplemental Essays
Barnard's Prompts:
What factors encouraged your decision to apply to Barnard College, and why do you think the college would be a good match for you? (required; 300 words max)
This is a fairly typical 'why this college' essay prompt. When answering this prompt, it's important to make it clear both why you'd be a great fit, not just for any women's college, but for Barnard in particular.
At Barnard, academic inquiry starts with bold questions. What are some of the bold questions you have pondered that get you excited and why do they interest you? Tell us how you would explore these questions at Barnard. (required; 300 words max)
It's a great idea to answer the questions in this prompt with honesty and enthusiasm, giving admissions officers insight into what motivates you intellectually. This essay can be the perfect place to discuss questions that arise from meaningful extracurricular activities and academic passions that you plan to pursue further in college. When composing this essay, look at all parts of the prompt. After sharing what questions excite you and why, discuss how you will explore those questions specifically at Barnard. Which opportunities does Barnard offer that you're eager to engage with?
Pick one woman—a historical figure, fictitious character, or modern individual —to converse with for an hour and explain your choice. Why does this person intrigue you? What would you talk about? What questions would you ask them? (optional; 300 words max)
As with the main essay, this prompt gives Barnard admissions officers the chance to get to know you in-depth. Make sure the woman you're choosing to write about is someone you'd be genuinely interested in talking to, and let that passion shine in your essay. Remember that this essay is meant to reveal who you are; don't make it a book report on the woman in question, but rather, focus on your own curiosity and unique way of thinking as you answer this prompt.
Students at Barnard enjoy the close-knit community of a liberal arts college with the resources of a top research university. Offering amazing undergraduate research opportunities, a rigorous, risk-taking academic program, and an exciting urban environment, Barnard is a great place to study and grow.
You can watch our webinar here for more insights from Barnard Dean of Enrollment Management Christina Lopez.