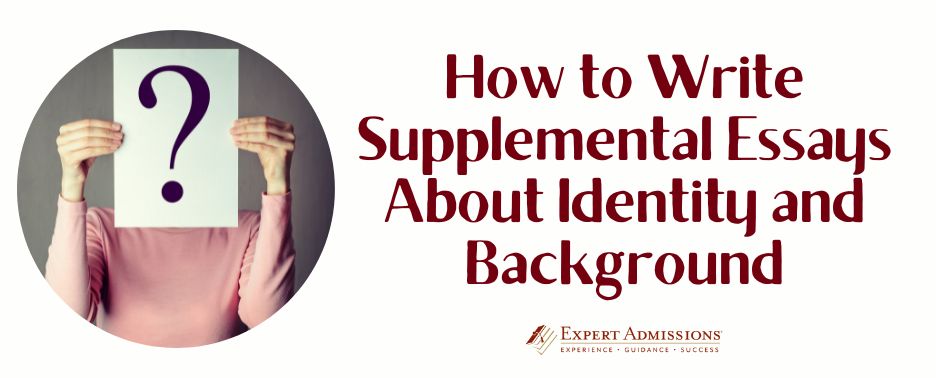 You might have already heard that on the back of the Supreme Court's ruling on affirmative action, many colleges are implementing new methods to ensure a diverse student body. One avenue available to them is to provide students with the opportunity to talk about race—and other aspects of their identity—through supplemental essays. While numerous colleges have asked such questions in previous years, others have recently introduced prompts that allow you to elaborate on your identity further.
Here are a few questions posed by colleges about students' identity:
A defining element of the Babson experience is learning and thriving in an equitable and inclusive community with a wide range of perspectives and interests. Please share something about your background, lived experiences, or viewpoint(s) that speaks to how you will contribute to and learn from Babson's collaborative community. (250 words – new prompt for the 2023-24 cycle)
What about your individual background, perspective, or experience will serve as a source of strength for you or those around you at UVA? Feel free to write about any past experience or part of your background that has shaped your perspective and will be a source of strength, including but not limited to those related to your community, upbringing, educational environment, race, gender, or other aspects of your background that are important to you. (300 words – new prompt for the 2023-24 cycle)
We believe a wide range of personal perspectives, beliefs, and lived experiences are essential to making Duke a vibrant and meaningful living and learning community. Feel free to share with us anything in this context that might help us better understand you and what you might bring to our community. (250 words – Optional)
Most of these prompts are new for the 2023-24 admissions cycle. However, you'll notice that not all directly address race. If race is intertwined with the challenges you have faced in high school, you can elaborate on your experience—whether you had to fight for your seat at the table or faced race-based prejudice—and talk about how you overcame this obstacle. If it's a crucial part of your journey and personal growth, you should definitely write about it.
With terminology such as Babson's "something about your background, lived experiences, or viewpoint(s)," colleges have made these questions open-ended. UVA has listed categories such as "community, upbringing, educational environment, race, gender," and indicated that applicants can go beyond those categories if they choose. You can write about any aspect of your identity that is a defining part of who you are, whether that's your race, gender, religion, sexuality, geographic location, or socioeconomic background.
Consider what you want colleges to know about you. Supplemental essays provide further context to your application. So, no matter what you write about your background, your response should help admissions officers understand where you come from, what experiences have been meaningful to you, and how you'll contribute to the diversity of the campus community. Don't just mention what your background is—talk about how it has shaped you and your perspective.
Remember that admissions officers read responses by students from a wide variety of backgrounds. Think about different lived experiences you've had and the communities you belong to—and what matters to you—and use those considerations to decide what you'll write.
If the prompt about identity or background is optional, such as Duke's, consider whether or not you should write it. If there are aspects of your identity (such as race, religion, or sexual orientation) that have shaped you and who you are in meaningful ways, you should definitely include the essay. However, if that part of you isn't something that has been formative or impactful and you don't have enough to say about it, you don't need to write that essay. As a general rule, if you wouldn't have written it before the Supreme Court case, you shouldn't feel pressured to write it now.
Supplemental essays help determine your fit for a college campus, and essays on identity are no exception. If you're writing a supplemental essay about an identity or background, discuss a part of you that hasn't come up in detail in the rest of your application. Use the identity response to help admissions officers understand the unique perspective you can bring to their college.