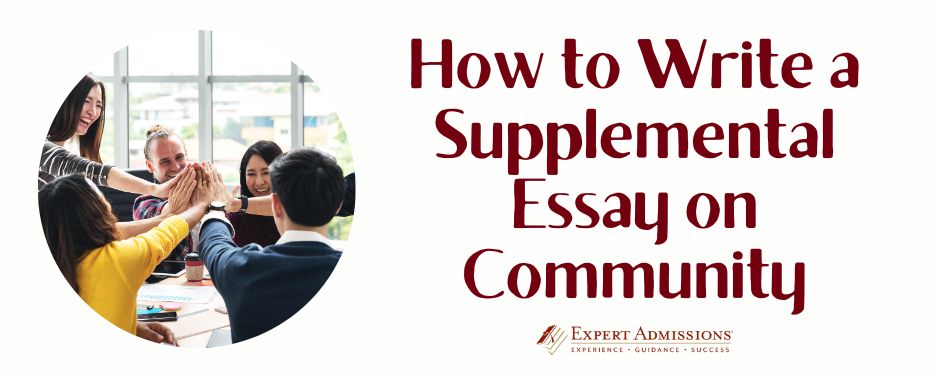 Colleges often pose questions about communities not only to learn about how and where you spend your time, but to understand the impact and difference you have made on people around you. It's important to carefully consider which of your commitments or roles you should write about and how you can convey that you will be an asset to the school and campus community..
Below are some examples of community essay prompts:
Everyone belongs to many different communities and/or groups defined by (among other things) shared geography, religion, ethnicity, income, cuisine, interest, race, ideology, or intellectual heritage. Choose one of the communities to which you belong, and describe that community and your place within it. (300 words) – University of Michigan
What have you done to make your school or your community a better place? (350 words) – University of California
Reflect on your membership in a community to which you feel connected. Why is this community meaningful to you? You may define community however you like. (400 words) – Yale University
Even though colleges word the question differently, they all want to know about a community that holds importance to you and your place within it. The University of California schools specifically ask about the positive impact you've made on a community.
When thinking about which community to write about, consider all of the different groups you belong to. There are the obvious ones—which you can highlight if they've been meaningful to you—such as your school, your friends, and your family. Perhaps you have a strong tie to your neighborhood or ethnic group.
However, community can be even more broadly defined. You can write about being part of a cause you help support. It could be an interest-based group such as a running club or an online fandom. You can identify strongly as a West Coaster or a fan of a particular sports team. Think beyond the obvious when choosing your topic.
In these supplemental essays, find ways to focus on your place within the community. How long have you been involved? What is your role in this group? Why does this community matter to you? What kind of problems have you solved? Have you learned any skills that you've applied in other aspects of your life? You could elaborate on one narrative that showcases the difference you make, or you could include a number of events that demonstrate the progression of your growth. In either case, focus on the impact that you've made on the place or the people.
Colleges use this type of supplemental essay to gauge what kind of community member you are and how you'd contribute to the campus environment. With that in mind, highlight what you want them to know about you, whether it is about your leadership or teamwork abilities or how you work well under pressure. Let the admissions committee understand how and where you'd fit in within campus organizations and social circles.
Start brainstorming your response by writing down every community you belong to that you can think of. Then, consider which ones you can write about in greater detail while depicting yourself in a positive light. Use this type of essay to make a strong case for why you'd be a good fit for the colleges you're applying to.