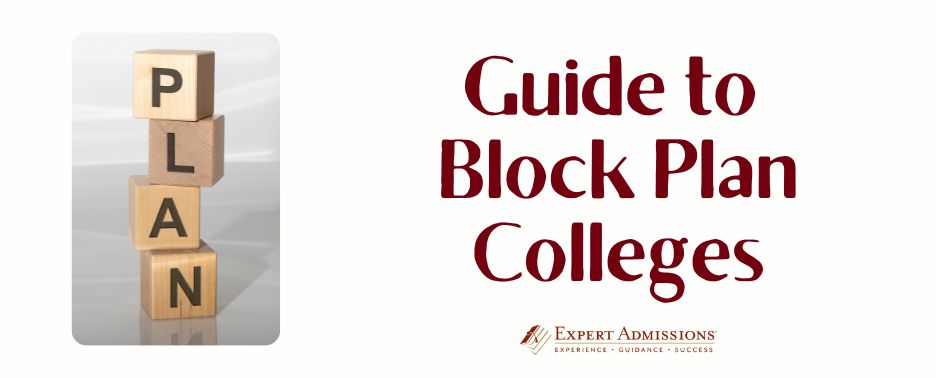 Like to take things one at a time? Then a block plan college might be for you.
The block plan is a unique class schedule used by a handful of colleges across the country. At colleges with a block plan, you'll be expected to take one class per term, with each term lasting around four to six weeks. Students get a break at the end of each term (usually about a week).
On the block plan, you end up taking roughly the same number of courses each semester as you would on the semester system (four to five), you just don't have to take them all at the same time!
Benefits of a Block Plan
Immersive work in each subject. Since you're focusing on one class at a time, there's no distraction or need to balance working on your lab project and reading Shakespeare. Students typically have class from three to five hours a day, five days a week. It's more actual classroom time than in most semester schedules!
Off-campus experiences are often a hallmark of block plan colleges. Professors can take their classes on extended trips without worrying about cutting into a student's other academic responsibilities.
For instance, the film studies department at Colorado College offers field trips to New York City and the Sundance and Telluride Film Festivals. Cornell College offers both local and international field courses to geology majors – including trips to South Dakota, Missouri, New Zealand, the Bahamas, and more.
Small class sizes and dedicated professors. Colleges that use the block plan typically offer smaller seminar-style classes in a liberal arts curriculum. Professors also usually teach only one class at a time, which allows them to be more focused and accessible. 
List of Block Plan Colleges in the U.S.
Colorado College (Colorado Springs, CO)
Cornell College (Mount Vernon, IA)
University of Montana-Western (Dillon, MT)
Tusculum College (Greeneville, TN)
Keiser University (Fort Lauderdale, FL)
Spalding University (Louisville, KY)
Prescott College (Prescott, AZ) has recently transitioned to an entirely block schedule after having offered a modified block/semester system.
If the benefits of the block plan sound appealing to you, it's worth checking out some of these schools!