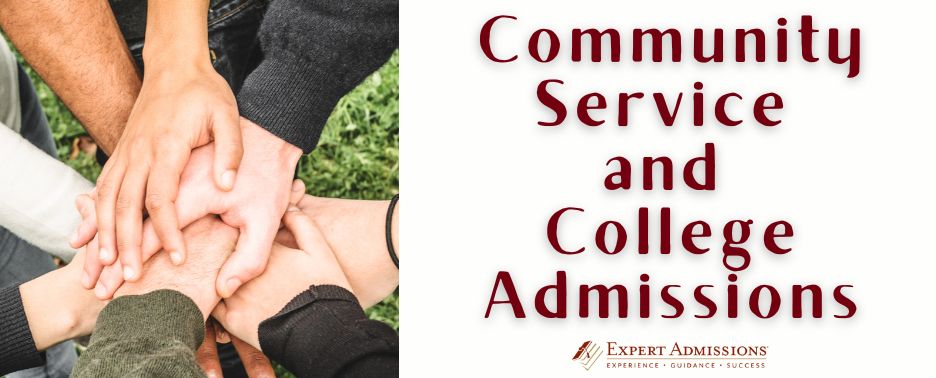 As you're considering which extracurricular activities to get involved in while in high school, you may be thinking about volunteering and community service.
Community service is a wonderful activity to dive into for a number of reasons. For one thing, it's the right thing to do! It also makes for an ideal opportunity to explore your interests, help other people, and expand your worldview. And it can better prepare you for success when it comes time to apply for college.
When evaluating applications, colleges don't just look at grades; they care about what you do outside the classroom. Community service can be a way to show colleges that you're plugged into your community and are more likely to be an active member of their campus community, too. Being involved in your community can be a great way to demonstrate fit to colleges that really value things like civic engagement, service, and social justice.
When setting out on your community service journey, it's good to start with some self-examination and understand why you're volunteering. Some high schools require a certain number of community service hours (which is great, but this shouldn't be your main reason for getting involved). Likewise, you don't want to volunteer simply because the experience will "look good" on your activity list for college–this investment of your time, energy and learning should have significant meaning to you.
Consider your particular set of interests and skills, and think about what you would be uniquely suited for. You should also think about the impact that you want to have. What difference do you want to make in your community, and how do you want to grow as a person? Who do you want to work with, serve, and get to know better?
If you're a freshman or sophomore in high school, you might not have answers to these questions yet. Now is a great time to start thinking about them, though, and even trying out some opportunities to potentially pursue further. Juniors and seniors should have a fairly well-defined list of activities that really speak to your interests and are part of a longer-term commitment.
Wherever you are in high school, look to the things you're already passionate about–whether it's the environment, the arts, animal welfare, combating bullying, or something else–as inspiration for where to direct your community service.
Once you've thought about your unique interests and what you'd like to contribute, it's time to choose an opportunity to pursue. It might make the most sense for you to start local, looking for volunteering opportunities at your school, religious organization, or community center. Some types of service opportunities to consider include:
Education and working with kids
Sports mentorship
Addressing homelessness
Alleviating food insecurity
Environmental conservation
Sustainability
Animal welfare
Local politics/political campaigns
Health and wellness
Theater, arts, and music
As you're exploring options, look out for ways to get involved over summer vacation and make the most of those months!
In all likelihood, there will be plenty of ways to explore service in your local community. You might also consider volunteering with a national organization. Some organizations with volunteer opportunities for teens include:
The US Department of Education
It's important to not to overcommit yourself when it comes to volunteering. You don't want to end up "padding" your activity list or resume with a lot of short-term, superficial activities; it's much better to find something that really matters to you, where you can grow and perhaps even take a leadership role and have some substantial experience to show.
The time and effort you put into volunteering may very well end up being one of the most rewarding, eye-opening experiences of your high school career. You'll most likely work alongside people who will make a difference in your life and serve people you might never have met otherwise. These experiences can also make ideal topics for supplemental essays as many colleges ask applicants to discuss community service, meaningful extracurriculars, or engagement with people of different backgrounds in their applications.
Overall, community service is a win-win, so get out there and find the service opportunity that's just right for you!