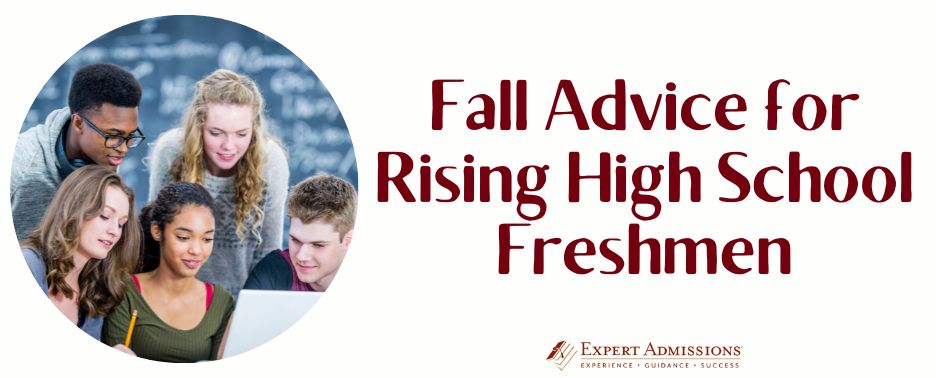 If you're a rising freshman in high school, there are some things you can do now to be confident and ready to apply to college come senior year.
Familiarize yourself with the course offerings at your high school. High schools can offer a variety of course options, including IB or AP, honors or advanced, and College Prep or Pre-AP.  Some schools have a tracking system where students may have difficulty switching from regular to honors courses. Or your school may not have honors or elective courses at all. Ask about the options at your high school now so that you can make informed curriculum choices.
Find out what sort of standardized testing is offered at your school. Some high schools schedule the PSAT or the PLAN for their freshmen and sophomore students. Ask if your school offers the PSAT or PLAN for freshmen or sophomores, and if so, when you would be taking them.
Start thinking about extracurricular activities. What have you done after school and during the summers until now, and do you want to continue any of these activities? Find out if they are offered at your high school. If you're unsure of what you want to do, use freshman year to explore. This is your opportunity to start over, or try something new. Be sure to start with a broad range of activities – you never know what might develop into a true passion, or become an opportunity for leadership later on. Getting involved in activities early in high school will not only help you manage your time better, but also give you plenty of time to narrow down to a few sustained commitments by the time you apply to college.
Keep your grades up from the beginning. It may be tempting to give yourself a break and take it easy freshman year, but most colleges will look at all of your high school grades, and you don't want to start high school with bad habits (or bad grades). If you start out motivated and high performing, you will set a trend for the rest of your high school career.
And finally…don't think about specific colleges just yet! You've probably heard of some "good" schools from your parents or your friends, or maybe your older brother or sister, but there's no way to know right now which is the school for you. What appeals to you as a senior in high school may be very different than what appeals to you right now, so try not to get fixated on where you want to go just yet. Remember – just because you've heard of a school doesn't mean it's a good fit for you, and just because you haven't heard of a school doesn't mean it isn't a good fit!